As in the case of the Mumbai Gang Rape, the arrest of the gang rapists led to another of their victims coming to the front, so is it that Jodhpur police are claiming that more victims of the godman Asaram Bapu are filing complaints. Superficially, they may seem entirely different issues, but fundamentally, they appear to be cases where the victims held grudges but no hope for justice. It took visible examples of their violator being arrested before others made their complaint known.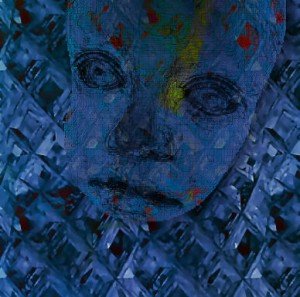 In both cases, what is stunning is that the rapists had protectors, including women. In the case of the Mumbai gang rape, it was the mother of one of the accused who informed her son about police movements to help him evade arrest. Those who would unhesitatingly condemn this crime and hijacked the protests in Delhi after the Delhi Gang Rape were among those calling the accusations against Asaram Bapu politically motivated and false, while claiming his innocence.
While it is not impossible that accusations are false or politically motivated, what was astonishing was the virulence of the political activists who went forth with the assumption with such confidence that they did not seem to entertain the slightest doubt. Most of them had likely never seen Asaram Bapu, but all that was needed for him to be innocent was for him to be "People Like Us".
This was seen earlier in the case of the accusations against Dr. Soonawala, a high profile Mumbai doctor accused of rape. Upper class patients endorsed his character and claimed that it was impossible that he could rape.
Of course, all these defenses see humans as linear creatures, who can either be wholly good or wholly bad. If they liked someone, they considered it impossible for them to be guilty. Decades of awareness about crime against women gone down the drain. Countless examples of how otherwise admirable people can turn demons with women. Or is it that they get admired in a male society because of their domination of women somehow adding to a traditional charisma of "man-liness"?
Closer to my home home in Virar East, a tragic story unfolded, when unable to bear harassment, Sonali Garud self-immolated. The Garuds had moved to Virar East recently and Sonali was being harassed by her neighbour, Raju Badodiya with lewd comments and molestation repeatedly.  Sonali's husband, Macchindra asked Badodiya to stay away from Sonali without any result. DNA reports the Investigation officer's assessment of the situation:
Investigation officer YK Chaure said, "The woman was worried about trouble in her marriage as Badodiya used to frequently harass and eve-tease her.
Sonali approached Badodiya's wife, Purnima, who "shockingly" (according to Mumbai Mirror) told her to handle it herself.
Initially the couple thought the harassment would soon stop. But it went on even after Machindra warned Badodiya. Sonali then approached Badodiya's wife, Purnima, who, shockingly, told Sonali to deal with it herself.
According to ToI:
Machindra had told Sonali to speak to Badodia's wife about restraining her husband, but she told her to stop complaining and deal with the situation on her own.
The use of language and allocation of blame are both interesting. Our police force is clearly unable to see women as capable of suffering trauma directly, and repeated molestations don't provoke suicide, but "trouble in her marriage" because of them would. Because, of course, there would be trouble between a couple if the woman suffered unwanted sexual harassment – the man's possession got vandalized, right?
I am still trying to decide which of the two is the greater insult – the woman being spoken of as a mindless possession, or the man being spoken of as so wholly devoid of human compassion for his life partner that her harassment would trigger marital discord between the two. Alas, either could be true.
Another astonishing aspect is the "shocking" reaction of the molester's wife. How exactly was she supposed to control the actions of the man who is clearly repeatedly sexually harassing a woman despite of her clear rejection as well as her husband's warnings. What is the woman supposed to do? Follow him around? Forcibly stop his actions? Does anyone seriously believe that a man who could repeatedly molest a neighbour was doing this either for the first time or gave a damn about what another woman – his wife thought? Would he be going around molesting neighbours if he gave a damn what his wife thought?
In such a situation, one would imagine the best course of action would have been for Sonali to approach the police for help. However, the crowning glory of this farce lays this assumption to rest.
The man has been arrested for outraging the modesty of a woman, namely Sonali. It is a bailable offense and contains a punishment of a year *if* and *when* the person gets punished. We may have passed rape laws, but the definition of sexual assault has clearly not reached the local cops who seem to think repeated molestation is merely outraged modesty. And this is after the woman attempted self-immolation and eventually died of it. Guess what the response of cops were if she approached them before the self-immolation? I'd hazard a guess it would really *shockingly* not be all that different from the creep's wife. Now that the woman is dead, the couple also get arrested for abetting suicide.
"We have registered a case under Section 306 (abetment of suicide) of the IPC against Badodiya and his wife Purnima," said Senior PI Chandrakant Jadhav, Virar police. "We produced them before the Vasai court, which remanded both of them to police custody till September 7. We are recording the statements of the neighbours to make a watertight case."
Still, no sign of words like assault, bullying, sexual harassment in the mouths of the police. This is on top of our area being horrendously understaffed and under patrolled by police anyway. Plain reluctance to call it a crime, one would imagine. Hardly surprising that sex crimes are on the rise in our area.
But why look at the police alone? Check out some of the titles reporters have given their reports of this incident:
Virar woman sets self ablaze over eve-teasing
Virar woman who set herself on fire over lewd comments dies
The curse of eve-teasing is yet to vacate the journalistic templates and editorial brains. The two headlines actually sound like the woman over reacted to something minor, yes?
This nonsense needs to be shredded. Till people don't risk their necks out and confront, there will not be examples in society of prejudice and hate crimes against women being defeated.
Do everyone a favor. The next time you get a chance to head butt a wrong, don't worry about your head and butt hard and damn the consequences for a bit.
And no, I'm not asking you to do something I wouldn't. I'm going to find a way to get someone to babysit my son while I go and find out what the heck is going on in our area with this case and meet cops and whoever else seems relevant.
(Visited 78 times, 1 visits today)