Digital India
Digital India is a Government of India campaign that claims to facilitate the delivery of Government services to citizens online or through other tech approaches. However, the project has been haphazard at best, plagued with security issues, data leaks and a less than responsible approach by the government toward securing the interests of citizens. The only people who are benefited from Digital India projects are big data players, digital banking organizations and those who create applications for the first two. Citizens are denied the right to privacy, government services and even food for the poorest citizens, if they don't comply with the ambitious projects.
Additionally, many government initiatives, notably the Aadhaar and the demonetisation have resulted in considerable deprivation of citizens, for which there is no accountability. This has resulted in an ongoing and growing dissent by citizens of the country who are technologically literate. However, lacking adequate legal provisions to engage with the system and a government that ignores any information that could hinder their relentless rollout of "modernization", there are few ways other than protest and in some instances, public interest litigation available to digital activists.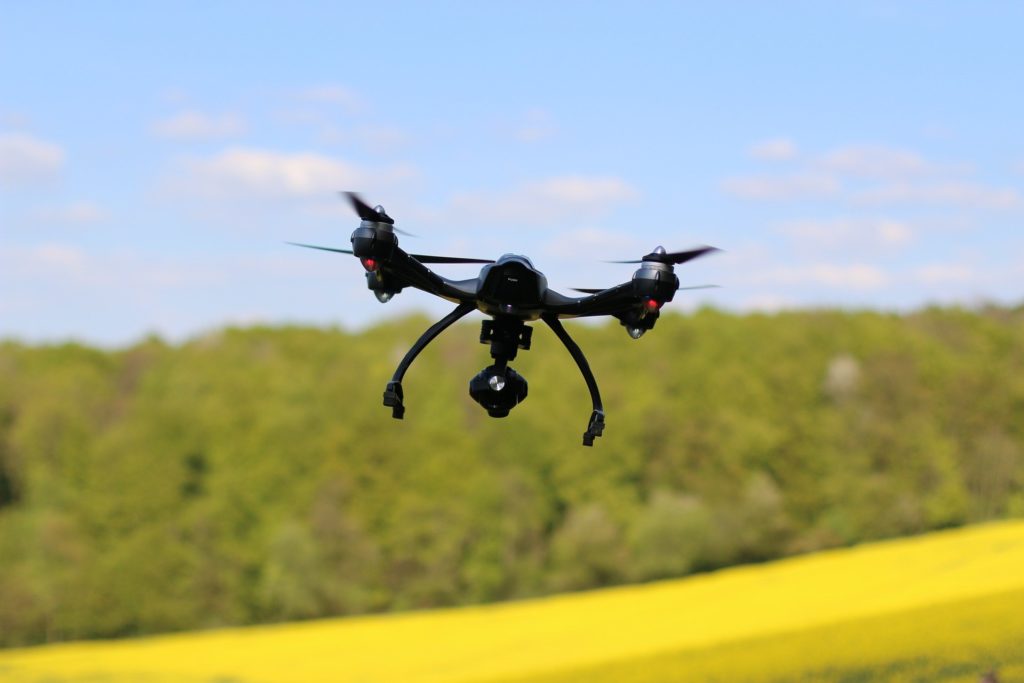 Police surveillance: Arbitrary, unchecked and growing
Automated surveillance technology using drones to spot problematic human behavior in crowds is going to be tested at Technozion and Spring Spree festivals at NIT Warangal, reports the Verge. Lead researcher Amarjot Singh of the University of Cambridge claimed that their system has 94% accuracy at...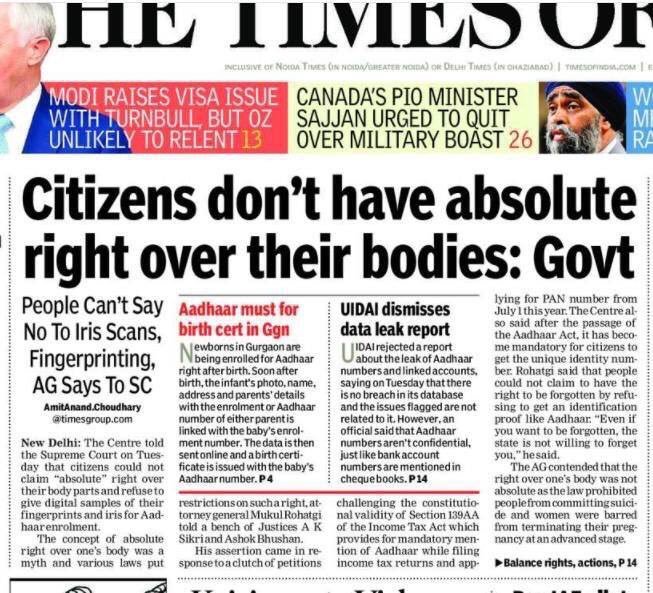 R S Prasad tries to cover up government defeat in landmark judgment on Privacy
After false Aadhaar benefits claims perjury to deny citizens right to privacy in case, R S Prasad claims govt always saw privacy as a fundamental right after landmark defeat in judgment by 9 judge bench.
How Aadhaar UID verified the identity of an anonymous Twitter handle
Something strange came to my attention today. An otherwise anonymous Twitter profile, but it had an Aadhaar UID number in the place of the name. The profile said the person was a IITian, a Brajwasi, Swayamsewak, BJPite, Gaurakshak and slave of the Indian state. Oooookay. After speaking and tweeti...