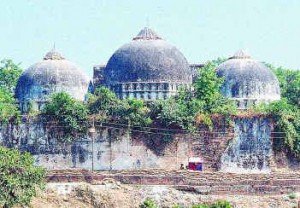 After much thinking, this is what I think should be done about the Babri Masjid conflict. All the arguing parties must be told to go home and forget it.
The whole land should be returned to the Earth – Nature. Nothing built. Left to grow wild. Totally wild. After all, before a Masjid, before a Temple, it belonged to the Earth. And there it should go back after her kids failed to be human in their devotion.
There should be no maintaining, nothing. Let it just be and go wild. Let trees and plants do what they will, animals find shelter, whatever.
It should be a monument to the price people demand and pay in the name of religion.
People who lose loved ones to religious conflict should be allowed to look in through gates and rest the memory of their loved ones here. As a country, as a world, it should be the only living monument and place of worship that can't be entered. A monument of absence. The absence of humanity.
Done.
(Visited 193 times, 1 visits today)