When commanders of the Ranvir Sena were acquitted of brutal massacres, Cobrapost conducted sting operations to determine the truth of the matter. What they discovered in a year long operation was killers candidly admitting that they conducted systematic massacres. Killers who spoke of political support, financial support, support in procuring arms as Army rejects and training with the arms at the hands of jawans – on leave and retired. Killers talking of politicians providing getaway cars when surrounded by #police who were armed with far less advanced weaponry than them. Killers who talk of killing women and children in cold blood. The accusation is the support for communists among the dalits. Yet what were the dalits rising against? They were opposing exploitative wages for their labour in the fields of these landowners.
The Ranvir Sena massacres confessed to in this documentary
Sarthua, Bhojpur (1995) – 6 farm labourers from Scheduled Castes killed
Bathani Tola, Bhojpur (1996) – 22 agricultural workers from Scheduled Castes and Muslims killed in broad daylight at 3:00 o'clock in the afternoon with a police chowki close-by
Laxmanpur Bathe, Jehanabad (1997) – 58 people from scheduled castes killed
Shankar Bigha, Jehanabad (1999) – 23 people from Scheduled Castes killed
Miyanpur, Aurangabad (2000) – 35 people from Scheduled Castes and Other Backward Castes killed
Ekwari, Bhojpur (1997) – 10 people from Scheduled Castes killed
This totals to 154 murders (though the documentary says 144)
Nobody killed 300 or more dalits in Bihar?
Here is what Dy SP CID (Retd.) Mirza Maqsood Alam Beg had to say:
"You see, there is direct evidence against them … eyewitness … people saw them and identified them … apart from that before the occurrence [of a massacre] these people would hold meetings at their places … all these things are recorded in case diary"
Here is what the killers had to say for themselves:
Note: quotes here are by the name of the person under which they appear. While the Ranvir Sena commanders spoke in Hindi, I'm providing the English translations here for readability. Feel free to go and verify against Operation Black Rain document if need be.
Chandkeshwar Singh
Commander of Ranvir Sena, convicted to life imprisonment by lower court, acquitted by Patna High Court.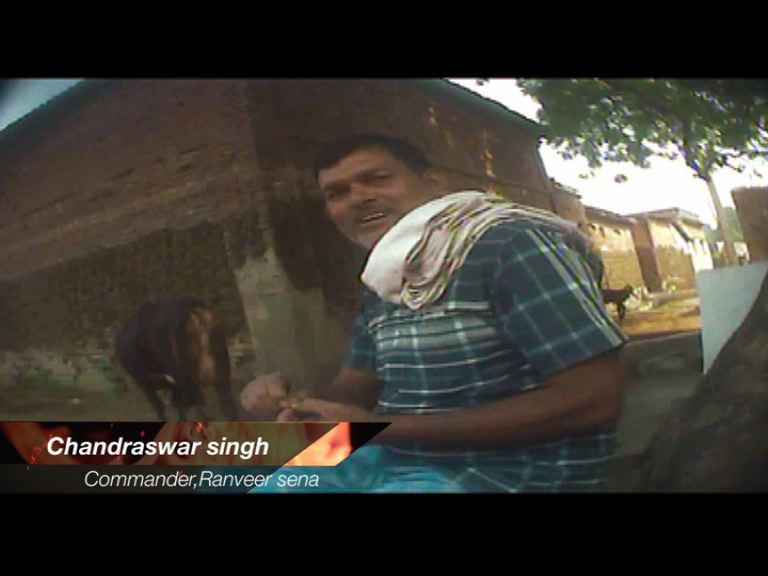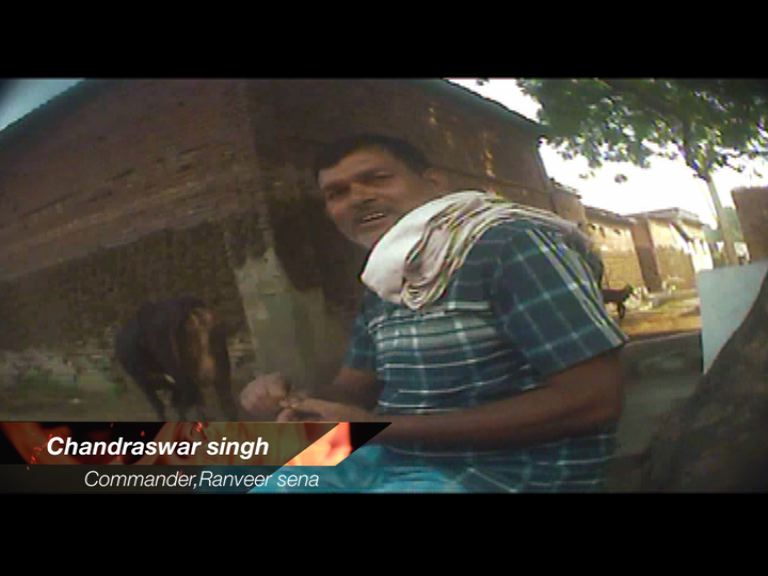 "As the clock struck 3, the Sena began firing … it was 3:00 at daytime …the massacre was carried out…there was a police chowki too."

"Some bodies of those who were part of the assault had been cleared from there, but still there were 22 bodies on the spot … yes there were 22 dead bodies lying about."
Claims Chandkeshwar Singh when the Cobrapost reporter asks him if they had killed five more people whose headless bodies were found about the river the next day:
"Yes, they were beheaded."

"I was very angry at them. Why should I waste a bullet on them that is worth Rs 100 or so, I thought. Better use the knife I have. So I cut them down with it."
On the Laxmanpur Bathe massacre
"It was 10 when we arrived there and the Sena began the assault. The firing went for 29 minutes."
Sidhnath Rai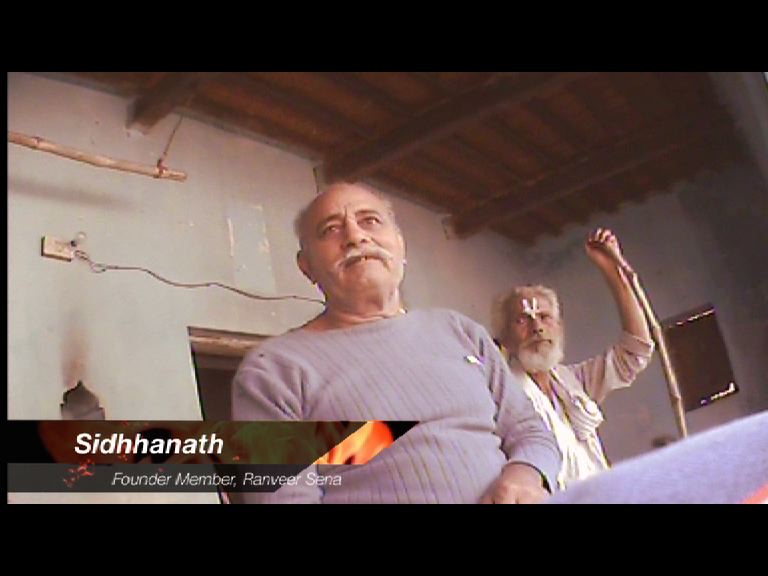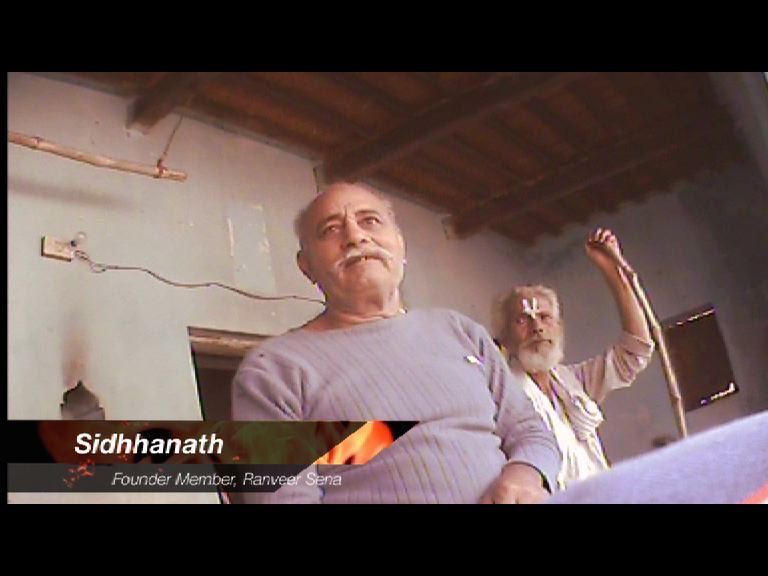 "So we decided to eliminate them (the CPI-ML). We should not allow them go stronger. So, our party, I mean the Sena, surrounded them. There was assault and counterassault in which they got killed."
About a meeting at Belaur village at Arrah to plan Laxmanpur Bathe massacre with all the members of the core group including Barmeshwar Mukhiya, Vakeel Chaudhry, Bhola Singh, Shiv Narayan Singh and Krishna Nand Chaudhry.
"The meeting took place two days before the massacre … the meeting was held in the Arrah district … took place in Belaur village."

"I told them we have LMGs. They asked how we got them. I told them our Prime Minister got us it from Indian military as rejected lot. They called us traitors. I said no we are not traitors. We are doing it in the interest of the country. That is why we got the arms with help from our Prime Minister. They asked which Prime Minister. I said Chandra Shekhar …."
And the conduit who got the so-called rejected lot of military weapons, according to Siddhnath, was Surya Dev, a powerful politician from Dhanbaad:
"There was a close supporter of ours … Surya Dev from Dhanbad … it is Surya Dev who brought us a lot of rejected military weapons." Sidhnath adds further: "In those days, Chandra Shekhar Singh was prime minister and Chandra Shekhar Singh was a very close friend of Surya Dev Babu and upon visiting he would stay at his place. This is how they both helped us."
Siddhnath also spoke about Aibatpur massacre:
"I told them about the massacre that took place in Aibatpur under Kanpath #police station. Our men had killed seven people of Mushar caste …."
This massacre was conducted by nine Sena militiamen, but 64 people were named in the FIR by the local police which ultimately helped the murderers get off the hook.
According to Siddhnath, there were nine leaders who formed the core decision-making body of the Sena. He confesses to his involvement in six massacres.
We … one massacre was in Bathe Belaur, one was in Chauri, then (Laxmanpur) Bathe, Shankar Bigha, third was Narayanpur, fourth was Miyanpur, Hyderpur was the fifth … Jalpura was the sixth … Shankar Bigha Bathani Shankar Bigha Bathe was one … the third was Narayanpur and one was in Arval … in all six massacres."
On indiscriminate killing of women and children:
"In #India, our #religion does not say that if you kill an old man, you won't become a sinner or that if you kill a young man you will become a sinner … then there is no such law which says that if you kill a boy, you will face imprisonment for 20 years, if you kill an old man you get 2 years jail or if you kill a child you get a term of 50 years. There is no such law."
Arvind Kumar Singh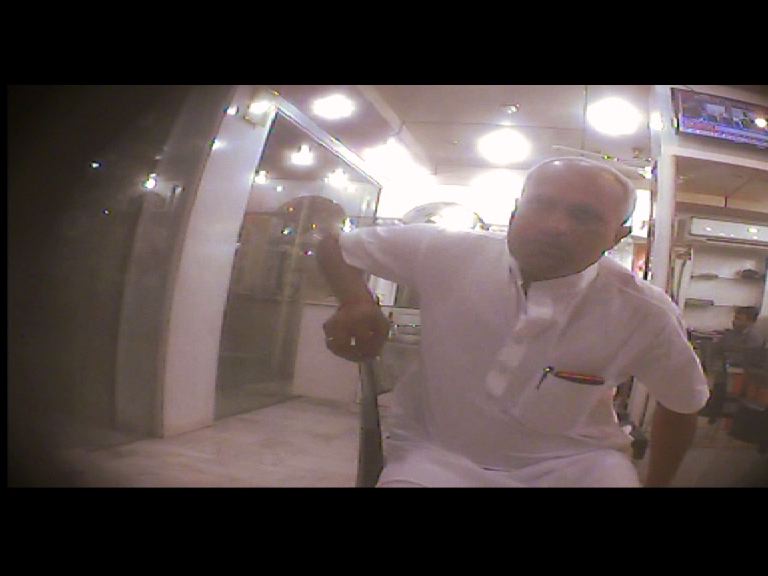 "Yes, two massacres took place in Ikwari … seven and nine people were killed." Adding further he says: "Seven were killed in the first massacre … in the second eight–nine people were killed … one happened in 1996 and the other took place in 1997."

"Mukhiyaji [Barmeshwar] was not there … only the villagers of Ikwari were involved … yes total[ly] from Ikwari, there was no outsider involved … no no Sena … we have 500 households in Ikwari … and when a member from each family would come out we would have the Sena ready … we never needed the Sena … when you have 500 families of Bhumihar and if only a man each from 200 families volunteered we had the Sena assembled."

"Weapons and other things were already stocked at our homes … we had bought weapons for safety … we had also bought some expensive weapons …."
Although an accused in both massacres, Arvind Singh and other murderers forced victims to compromise and withdraw cases.
"No, no. We managed to clinch a compromise with them in all cases … we persuaded them with cajoling or show of force to come around and arrived at a compromise with them."
Pramod Singh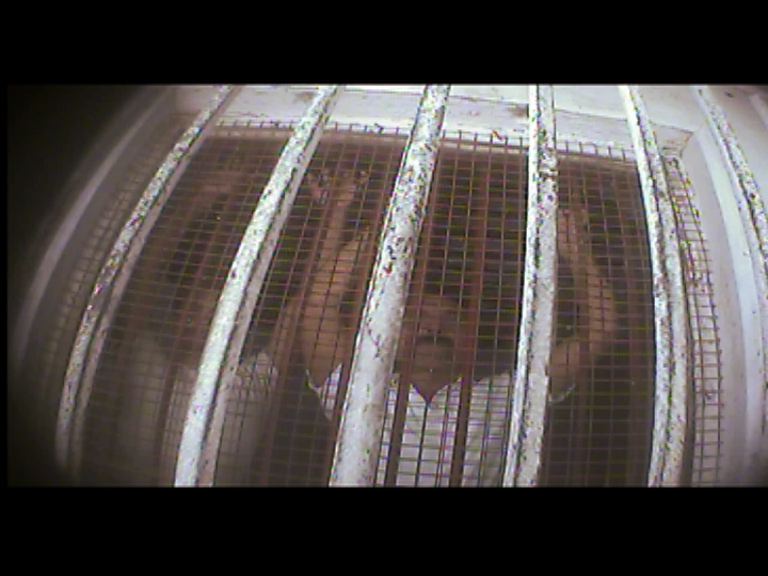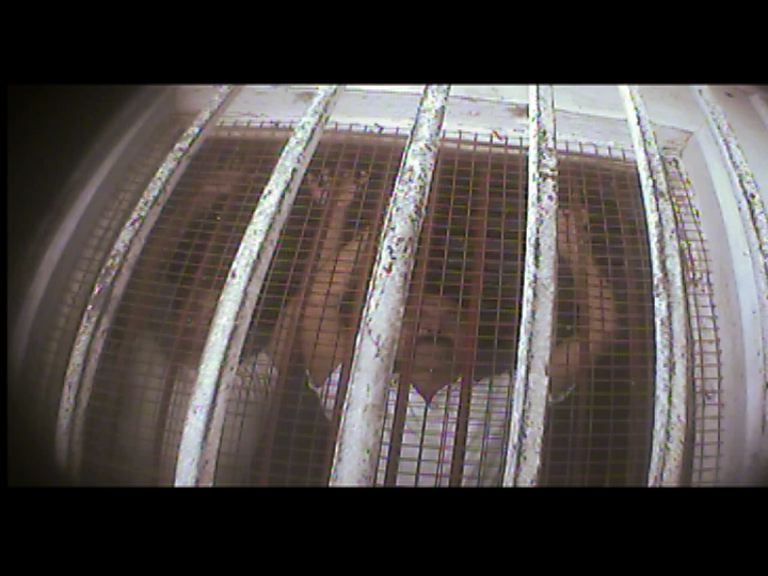 "That [Miyanpur] village was the supporter of the Naxals and was thus on the target of the #Ranveer Sena. We executed that massacre."
The assault was led by none other than Barmeshwar Mukhiya himself as Pramod Singh mumbles an affirmative double "Hoon, hoon" when he is asked if the Sena supremo led the massacre. When the Cobrapost reporter asks him if he could tell him of any such massacre in which he took part along with Barmehswar Mukhiya and others, he replies:
"It was Miyanpur [massacre] … there were many … he too [Barmehswar Mukhiya] was there."
The assault party had 10 members of the Sena led by Barmehswar Mukhiya of whom nine were sentenced to life imprisonment but only to be allowed to walk free by the Patna High Court some years later.
A prominent #BJP leader supported the dreaded outfit with finances.
"It was when there was the BJP #government [at the centre] … there was Atal Behari Vajpai [as prime minister] … there was Yashwant Sinha … he would visit regularly … meet the Mukhiya [Barmeshwar Singh] regularly … he was there in my village when the police were hot on our heels and raiding our places."
And how did Yashwant Sinha help them?
"[He] gave us money … Five and half lakh)." Any other kind of support? "What else support he could lend … other than political support,"

"When on the run … suppose the police had laid siege of us … five–six people were to be evacuated … then Arun Kumar, the MP of Jahanabad, would reach the spot and would escort away all of them in his car …."

"There was this arms drop in Purulia … we got a lot of weapons from there."
Bhola Rai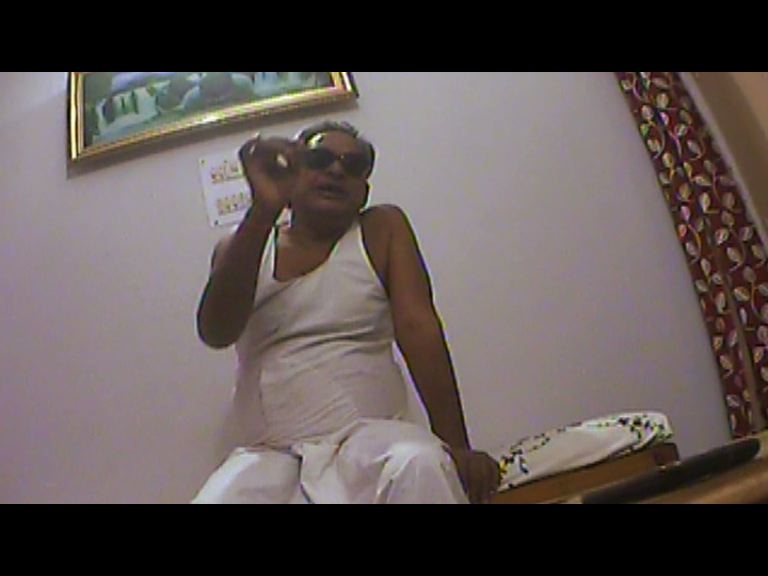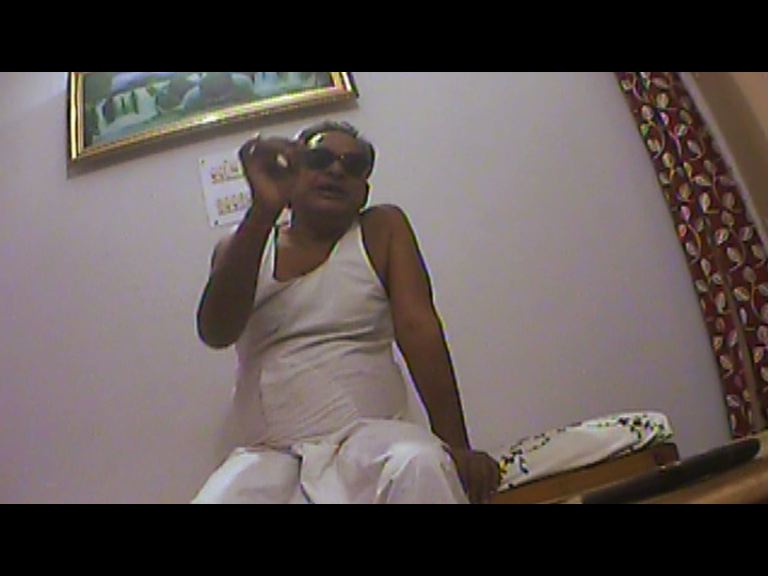 "We killed about 50–60 people then and there in Laxmanpur Bathe."

"I consider Laxmanpur Bathe the most important [of all massacres] … that is a twin village … there I killed many people."
According to him there were 100 members of the Sena who launched the assault that was led by one of his nephews.
"The #attack was led by one of my nephews, Santu, from Ekwari village."
When the reporter asks if Barmeshwar Singh and he himself were among the attackers.
"Yes I too was there.
Bhola Singh recounts the assault on Laxmanpur Bathe.
"There is [Laxmanpur] Bathe across the river and we live on this side of the river. They [CPI-ML] would come here and go back. They had their own boat by which they would cross the Sone, come to our place and commit some crime and return. We thought since they come from that side of the village, why should we not mount an assault on it. They must be taking shelter there. We worked out a plan and launched the attack. All were sleeping and were caught by surprise and killed. We suffered no casualties."
"We were carrying semi-automatic [weapons]."
Ravindra Chaudhry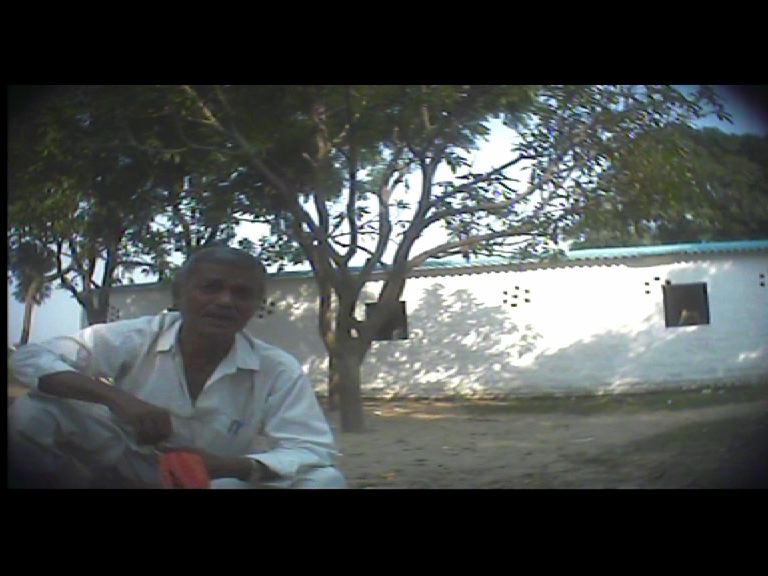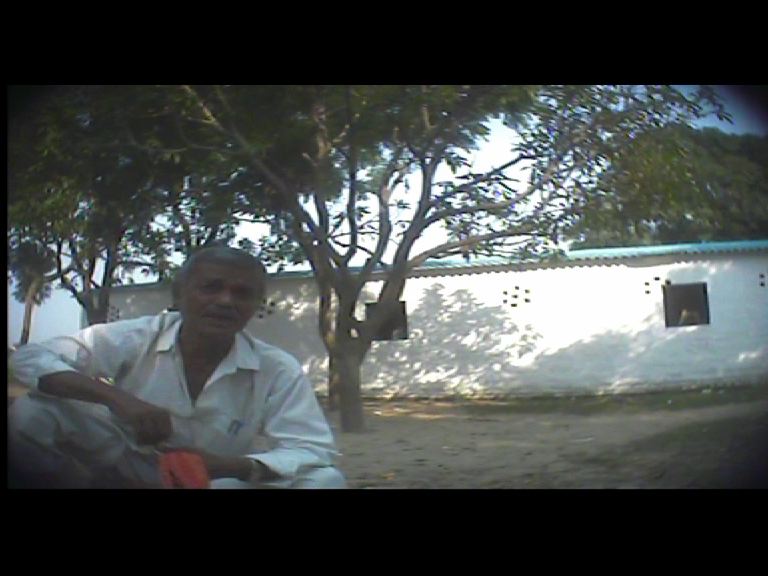 "We had in fact worked out a strategy to execute massacres across 50 villages in a single day to wake up the government from its torpor. Otherwise, the government will always think that no castes other than the minorities, most backward and backward live in this country."
Of the role Anand Mohan Singh played in instigating the upper caste landlords and their militiamen while offering them arms of any kind and caliber.
"One young leader called Anand Mohan came and told us that he has a cache of all kinds of arms. Whatever you need you can pick."

"[the massacres were] executed upon … you can say I did not execute them but it was me who ordered. You can say I did not execute the job, I did not kill, but when I ordered to commit a #murder then I did it."

"I dispatched a squad of 50–60 members to a particular village, but they did not find a single soul there and executed the order in another village."

"We have all kinds of weapons. All people have helped us, donated us the arms. We have also bought with money."

"We have men in military and they used to give training when on leave … this village is large enough and there are about 200–400 men in military … if we get one or two men from each family we get enough men to fight )."

"Yes, the reason is our men will go wherever they were told to go … now suppose you are asked to pick a couple of ripe mangoes? You hit the mango tree with a stick … as a result eight ripe mango fall and along with them 5 raw mangoes also fall. Now should you be punished for felling raw mangoes? We send our men to kill the young able-bodied and if some children also get killed along with them should they be punished … they are not on payroll so as to punish them by cutting their payments."
Sanjeev Singh and Upendra Vatsayan
The spokesperson of the Akhil Bharatiya Rashtravadi Kissan Sangathan Upendra Vatsayan:
"Our men also said if you got an intestine of 36 inches … we will tear up the whole of 36 you got. And not just you, we will also tear your women … so that they will never give birth in future."
The candid disclosures of the commanders of the Ranvir Sena make it clear that the state police of Bihar fumbled on probing these crimes against humanity, so that the cases could not be taken to their logical conclusion, while the state political executive saw to it that nothing clinching was established against the perpetrators of these massacres or their mentors in the political establishment.
When the JDU–BJP alliance came to power in Bihar, the Justice Amir Das Commission of Inquiry, which had been set up after the brutal Laxmanpur Bathe massacre that killed 58 including 27 women and 16 children, was dismissed by Nitish Kumar. Justice (Retd.) Amir Das states that it was because his report could have implicated some prominent politicos for their support to the private army he was asked to close the shop without submitting a report. Justice Das is categorical in the interview:
I can tell some names, for instance, Shivanand Tiwary, C.P. Thakur, Murli Manohar Joshi and Sushil Kumar #Modi. Then there was a head of a village in the neighbourhood of Laxmanpur Bathe about whom we had drawn the conclusion that he too supported [the Ranveer sena].
The reason of this sudden volte-face on part of the state executive under the new dispensation of the JDU—BJP alliance was unmistakable: the commission had got to the bottom of the political support that the Ranveer Sena was getting and there were many bigwigs from the BJP both at the centre and at the state level whose names were doing the rounds as mentors of the monstrous private army raised by Bhumihar—Rajput landlords.
Justice Das explains why the government wrapped up the commission unceremoniously:
"It was closed down all of a sudden, without any report or notice. I was not asked to submit the report either. I mean it was done without any ultimatum. When Chief Minister Nitish Kumar's government was formed, Sushil Kumar Modi was Deputy Chief Minister. Nitish was not involved in it so his name did not crop up. But Sushil Kumar Modi's name did crop up along with many from the #RSS or say from the BJP."

"We had a witness who said that Murli Manohar Joshi had threatened him asking him to behave and if you conducted investigations properly when we come to power you will have it. This all meant to get things done favourably by putting the fellow under pressure." The witness was an Investigating Officer of the stare police.

"He visited after the massacre. The IO had gone to Senari to conduct a raid. He came to know about it and came to see the IO threatening him if he did what he was set to do he would have it when they would come to power. This is how he stopped him from discharging his duty under threat and when he was cross-questioned he denied it."
The Cobrapost has a copy of the report of the commission.
In a shocking judgment on January 14th, in this year, a lower court acquitted all 24 accused of killing 23 Dalits in Shankar Bigha in Arwal district in 1999. Earlier, in October 2013 the Patna High Court had acquitted all 26 Ranveer Sena men – including 16 who had been put on #death row by the lower court – accused of killing 58 Dalits in worst-ever massacre at Laxmanpur Bathe on December 1, 1997. The Bathani Tola massacre case had met the same fate on April 17, 2012, when the Patna High Court set all 23 Ranvir Sena men free who were accused of killing 21 Dalits, including 11 women and six children on July 11, 1996. The same happened with Miyanpur massacre of June 2000 when the Patna High Court allowed all 10 accused except one to walk free on July 3, 2013.
Clearly, there is a pattern here, with brutal killers going scot free and unless something changes, these cases are going to pass through our courts without consequence.
The acquittals have been challenged in the #Supreme Court. However, given the blatant cover ups, even as killers brag about their cimes, will we see this farce of acquittals play all through to the top? Where does the complicit wink at brutal massacres end?
Note: It appears to be a political strategy to discredit this expose as motivated by the #elections. However, Nitish Kumar, who scuttled the probe implicating BJP leaders is in the opposition, along with Lalu, who over the years has done nothing to rein in the Ranveer Sena either. There is no political outrage over this expose and no political party comes out smelling sweet. This is the hard reality of India. Some murders don't matter.
(Visited 343 times, 1 visits today)