This article by M Reyaz has been copied from TwoCircles.net because there appear to be fears of Mumbai police getting it censored.
New Delhi: Senior lawyer Mehmood Pracha, who is defending German bakery bomb blast case convict Mirza Himayat Beg for his innocence, has demanded that the current Mumbai Police Commissioner should be "arrested as a terrorist" and tried under anti-terror laws.
In an exclusive interview to TCN, Advocate Pracha said, "The fact remains that three investigating agencies (NIA, Delhi Police' Special Cell and Central Crime Branch, Bangalore ), my own understanding of the case, the charge sheet and the subsequent events, all point to one fact that the Maharashtra ATS led by Mr Rakesh Maria was responsible in not only falsely implicating Himayat Baig, but also in the process actively saving the real terrorists," adding, "the police officers involved, including Mr Rakesh Maria should be arrested for conducting activities which are terror related. He has committed offense prima facie which are terror cases and he should be arrested as a terrorist."
Besides Himayat Baig, Advocate Pracha has been trying to secure bail for another high profile terror accused Mansoor Peerbhoy and has been frontally attacking current Mumbai Police Commissioner Rakesh Maria for his conduct as ATS Chief.
He also alleged that the Mumbai top cop is using underworld don Ravi Pujari to coerce him to leave those sensitive terror cases. Advocate Pracha has been receiving threat calls from international telephone numbers.
Advocate Pracha is now planning to petition in court to lodge FIR against him. He told TCN, "In Himayat Baig's case what has come out is that the Maharashtra ATS, led by Mr Rakesh Maria – who was then the Chief of the ATS – they not only implicated an innocent called Mr Himayat Baig, but they also saved the real terrorists, as three other agencies have also stated."
He hence feels that as a law abiding citizen, it is his "duty to inform for a cognizable offence to the relevant authority and the court."
Not shying away from calling Maria a "terrorist" for his alleged misconduct, the out-spoken lawyer added, "It is my duty to inform the terrorist activities of Mr Rakesh Maria, then head of the Maharashtra ATS, and his entire team."
Elaborating further, he said, "When I say, that these police officers are acting like terrorists because they are aiding and abetting the real terrorists and catching hold of the innocent people to save the real terrorists. Under section 15 to 20 of the UAPA, these are terrorist activities, be it whether they are committed by the police officers or common citizens because law is equal for all."
Pointing that Maria is not the only police officer who have implicated innocent Muslims, Advocate Pracha said, "This is true not only for Mr Rakesh Maria, but for many other officers against whom I have conclusive evidence to at least register an FIR against them. Law should take its own course, because nobody is above law. Mr Rakesh Maria's case came up because the NIA filed the additional charge-sheet which once again points to the fact that Himayat Baig was innocent."
He added, "Mr Rakesh Maria has managed to bring himself to the limelight by brining Ravi Pujari (the underworld don, whose men purportedly threatened Pracha over phone) that is why I have to take his name again and again, but there are so many other police officers who are going the same way. But none of them has actually threatened with the underworld. He has got this invited on himself. If you threaten me like this I am going to fight back, by legal means."
Elaborating further he said, "The fact remains that there many police officers in many states, who are acting along with the real terrorists and implicating these innocent in false cases. And we are duty bound as citizens to catch hold of each one of them and hand them over to the investigating agencies."
"Unfortunate part is both the police officers who are supposed to be neutral investigating agencies and the public prosecutors, supported by the respective governments, have acted in an adversarial and vindictive manner in these cases," he added.
Questioning the very credentials of Maria for acting in such a manner and using underworld don to threaten him, Pracha said, "But he has taken it in a manner, which I think, is not suitable for a police officer, if at all he is, because I do not find any of the characters of a police officer in him, going through the evidences I am seeing in all the charge-sheets, which have been filed under his leadership. So he has started threatening me through the underworld. But these things don't scare me at all."
He said that he will not take these threats sitting down, adding that he knows of people who are behind him and he will bring them to justice.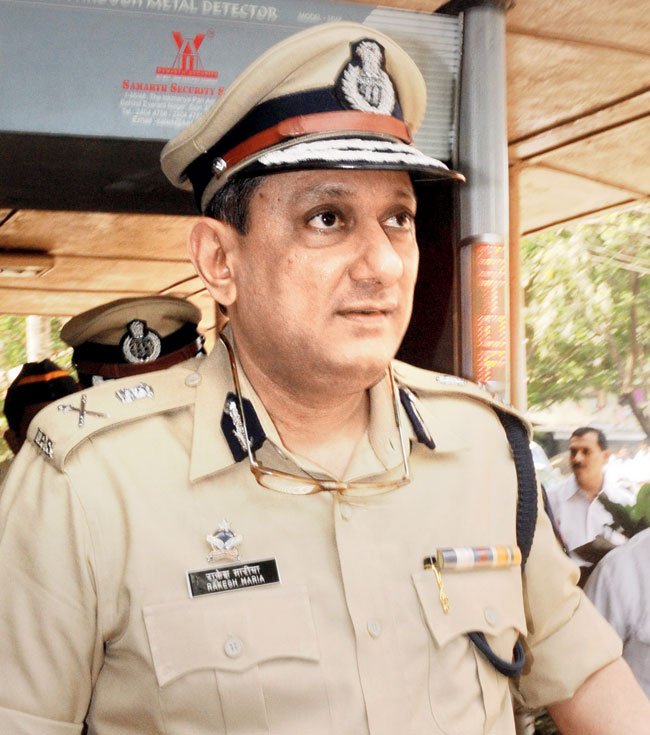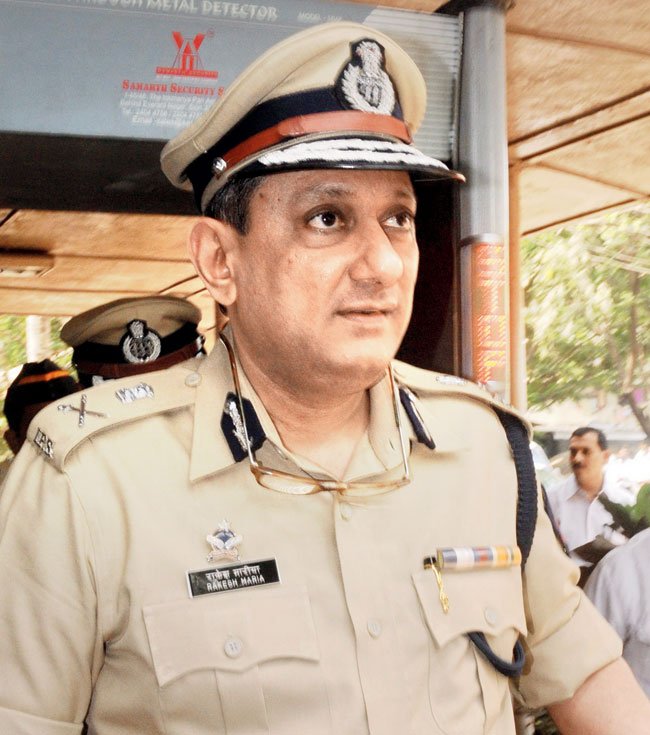 Asked if he has any evidence against Maria for labelling such an allegation, Advocate Pracha said, "Yes, I have substantive and enough evidence against Mr Rakesh Maria. Unfortunate part is that he is using the underworld, he is the one who is supposed to catch the underworld. He is using the underworld to threaten a person like me, whose only fault is that he is following the law. What I am doing is presenting my case to the judges, whatever reliefs or whatever orders are being passed, are passed by the judges. So it is a direct attack on the Judiciary."
He said, "I want to show these people that the Constitution of India and the laws made under them are sufficient not only to tackle underworld dons, international or national, but our Constitution and laws are also sufficient to catch hold of these terrorists who are sitting today in the garb of police officers."
In this exclusive TCN interview, Advocate Pracha also alleged that the "basic fault in our investigating agencies is that honest police officers are being side-lined, they are posted in police training schools, on posts of not much significance as punishment postings and officers with known corrupt background are placed in important posts, like handling terror cases, which is very sad."
(Visited 181 times, 1 visits today)