On the day after ASN (The Nuclear Safety Authority in France) quietly published the findings of a serious fault in the reactor built by Areva at Flamanville, headlines in India proclaimed our Prime Minister Narendra Modi was out "shopping for nuclear power" in France. Incidentally, this is the reactor India plans for Jaitapur. One would imagine that the discovery of a serious flaw would at least postpone negotiations, if not bring a halt to them, but the Indian media and government both simply seem to have ignored the safety concerns, because today, it seems Modi is also "proud" of achieving this deal.
I suppose as a major world power without a serious nuclear disaster, we are lagging behind the world or something.
The flaw had been found in December, though disclosed only now. Murmurings of quality problems with the reactor have been rife with anti-nuclear activists (who are now supposed to be anti-national in a country aspiring to its own nuclear catastrophe) demanding investigations and tests and data to be made public and opposing it in every manner possible. Well, Areva itself has disclosed this flaw and it has been made public on the official site, so unless Areva is its own foreign-sponsored enemy, it is rather difficult to find a conspiracy here.
Contrast this with France, where the reactor already installed with the flaws is now waiting on an investigation as to its fate. It remains to be known whether the flaw can be corrected. Does it not then appear premature and unwise to invest national commitment on a potentially flawed design that may not be possible to improve on? Contrast this with the alert to China over two reactors also manufactured at the Creusot Forge, in Burgundy, France (owned by Areva) that could potentially contain this flaw. Contrast it with Europe, which is looking at nuclear power as an action against climate change, where the discovery of this flaw has led to calls to exercise caution in proceeding with a similar project and the chances are that the fate of the two reactors to be built at Hinkley Point will likely have to wait till the results of this investigation are known.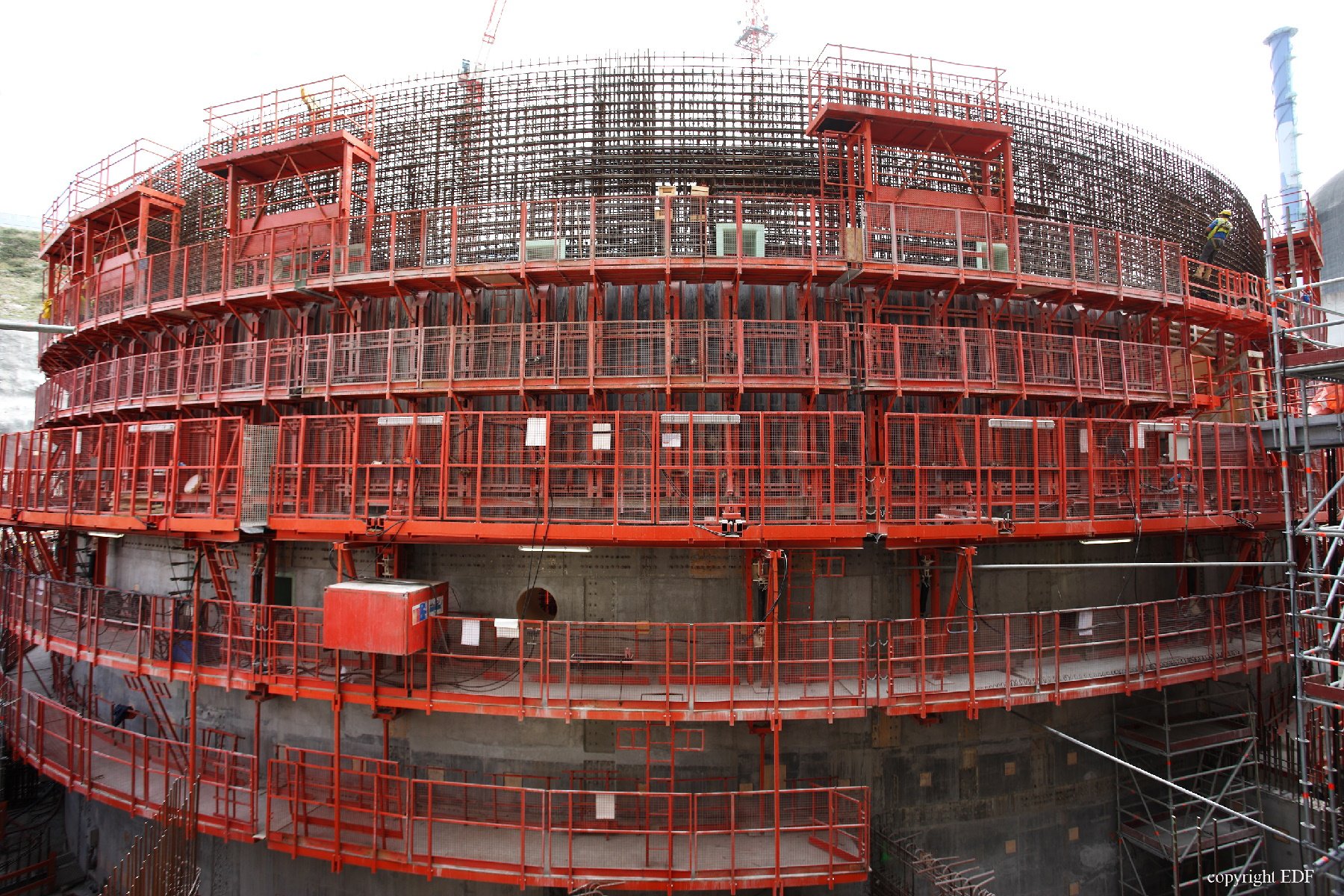 The 410 ton reactor in Flamanville was already installed in its concrete well when the flaw in the steel was discovered.The carbon content of steel in the pressure vessel cannot exceed 0.22 per cent due to risk of cracking during operations as well as reducing its operational lifetime. The steel in parts of the Flamanville plant was found to contain 0.30% of carbon. It is not going to be easy to move the 410 ton reactor vessel – if at all it is possible – and it is unclear what method could be used for repairs.
Technical clarifications concerning the manufacturing anomalies on the Flamanville EPR reactor pressure vessel
Investigations are on. An unfavorable review could well mean the final nail in the coffin of France's Nuclear Power industry, already plagued with delays and cost escalations. The plant, already 7 years overdue, had more than doubled its original estimated cost as per EDF's recent estimate from an original 3.3 billion Euro to 8 billion Euro. And this is before this flaw was found. Its start date, already pushed to 2017 is looking extremely unlikely at this point.
The release from ASN is explicit.
The nuclear pressure equipment regulation requires that the manufacturer limits the risks of heterogeneity in the materials used for manufacturing the components most important for safety. In order to address this technical requirement, AREVA carried out chemical and mechanical tests on a vessel head similar to that of the Flamanville EPR. The results of these tests, in late 2014, revealed the presence of a zone in which there was a high carbon concentration, leading to lower than expected mechanical toughness1 values. Initial measurements confirmed the presence of this anomaly in the reactor vessel head and reactor vessel bottom head of the Flamanville EPR. ASN received a proposal from AREVA for a further detailed test campaign on a representative vessel head, starting in April 2015, in order to precisely identify the location of the zone concerned and its mechanical properties.

ASN will make a decision on the acceptability of the test programme, check its correct performance and examine the file to be submitted by AREVA to demonstrate the robustness of the Flamanville EPR reactor vessel. It will also call on the services of its technical support organisation, IRSN (Institute of Radiation Protection and Nuclear Safety), and the Advisory Committee of Experts for Nuclear Pressure Equipment.
"If the weakness of the vessel is confirmed, I wouldn't hold out much hope for EPR's survival," a former nuclear safety official told Le Parisien.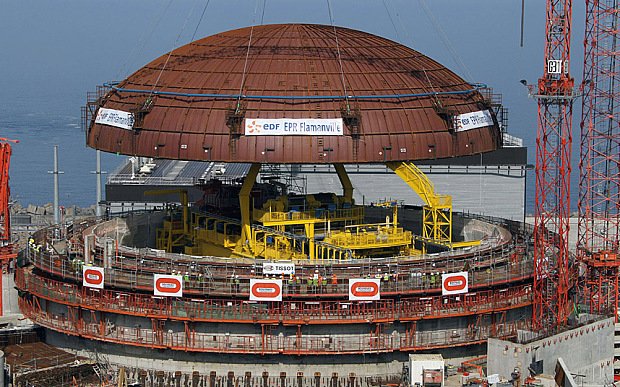 We discovered with the Rafale deal that India will simply succumb to an agreement against our interest if the other side holds out. We now seem to be discovering that India under Modi is so eager to claim credit for opportunities started but left incomplete by the previous regime that it does not even care for practical considerations for cost or safety. All this, of course is apart from the staunch opposition of locals at the site of the proposed plant – which neither government cared or cares much about, though I suppose the new Land Grab Ordinance (also known as the Land Acquisition Ordinance) will leave the locals with little right over their own land to refuse "development".
It is unclear what exactly Modi claims to be proud of in concluding such a deal.
(Visited 97 times, 1 visits today)