These are interesting days to be watching media invent news on one end and desperately avoid looking at news on the other. Here are some of the more obvious ones.
Rioting politicians
While Times Now ran a campaign to demand resignations of rioting MPs who sprayed pepper spray and so on, there was a strange sannata on the BJP MLAs who rioted in the Assembly, including breaking a microphone and tearing up documents. If MPs who riot in Parliament should resign, what should MLAs who riot in Assemblys do? Unclear. Times Now did not see them. It seems.
Loss to the exchequer
This one has enough variations to become a meme. Times Now says Kejriwal's waivers for people who refused to pay electricity bills following his call to protest will cost 6 crores, and Times Now is more concerned about Delhi's budget than Delhi's government. I suppose the Delhi government should give him a thank you card, because the attention of a classy channel like Times Now ain't something to sneeze at. They didn't even have a coughing fit over one lakh crore loan write-offs over 13 years revealed by the RBI in November. Most of them large corporate loans. And I don't recall him even noticing the budget. Here are highlights.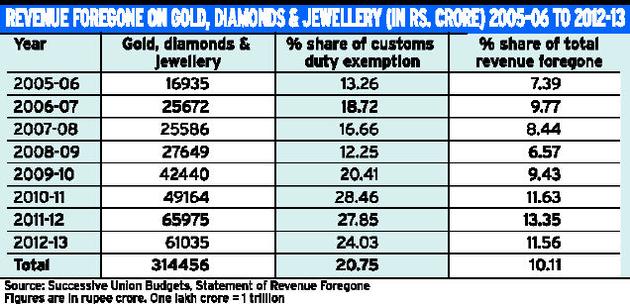 More outrage fodder may be found here. Waiting eagerly for this year's coverage of the budget when farm loans become a big concern. Or perhaps, with Lok Sabha elections coming up, electricity bills will remain the nation's biggest problem.
Going at this rate parties will declare in their manifesto that if you don't pay taxes you will get a 50% discount after they come to power! ~ Rahul Kanwal
Rahul Kanwal seems to be confusing his troll account with his real life journo account these days, because the party whose leader's advert he was promoting next to his Taj Mahal of slander had already offered to abolish income tax and then did an abrupt about turn.
I zabardasti put this one in, because I didn't want to leave Rahul Kanwal out of this post after the efforts he is taking on Twitter these days, but he seems to have lost it totally these days what with accusing an MLA of dealing in porn websites without evidence, introducing a BJP supporter as an AAP representative on his show and what not. Com-ple-te tizzy. All I can say is that I *hope* this is paid media, because if it isn't and this isn't deliberate, but his genuine aptitude for critical thinking, the price he is paying in credibility is phenomenal.
In other news, Arnab Goswami seems to have stolen Kejriwal's property
Arnab Goswami has admitted on National television that the accommodation allocated to Arvind Kejriwal is on the scale of Buckingham Palace. In reality, it appears not to be a tiny fraction of it. Arnab Goswami should disclose to the Nation that probably isn't interested in knowing, where the remaining property is. More information on Arvind Kejriwal Palace.
To cover an event or a suicide?
If it is Aam Aadmi Party doing a rock concert for the mango man, go ahead, cover a party worker's suicide for personal reasons. The worker had no official position. If it is the messiah of corporations doing a hi tech event, ignore the suicide attempt of an ex-parliamentary secretary of the no-longer-estranged Yeddyurappa, SA Ramdas accused of 5 years of a five year sexual relationship and secret marriage but refusal to acknowledge publicly by a widow who threatened suicide if he continued to refuse to own the relationship publicly. No Masala here. He ain't no Khurshid Anwar or a Tejpal. He was found hanging from the fan and rushed to hospital, where he is recovering.
Kid woke up. Gotta go. I will probably update this post. Hilarious times coming up with the Mukesh Ambani FIR. With media going all out to bat, and usually anti-corruption celebrities, industrialists and politicians maintaining studied "didn't notice what was going on", it has fallen solidly on the media to hold this fort. We're in for good cinema TV. Stay tuned to know more about Rakhi Birla's homework evasion scam and Arvind Kejriwal refusing to answer how his government can improve education with a notorious homework evader on his cabinet… or some such. Maybe new entertainment should be a separate post.
(Visited 42 times, 1 visits today)