Twenty relatives of Baloch missing persons started a 750km long march on 27th Quetta Press Club to protest the adamancy of the state policy that refuses to produce the missing persons before the courts for trails for the crimes the state failed to describe them in formal discourse what are their crimes. This long march culminated in Karachi yesterday after travelling 27 days long journey and started a sit-in protest in front of Karachi Press Club; thousands came out to receive this historic march of the missing persons in Karachi.
Mama Qadeer who led the Caravan of the missing person from Quetta to Karachi with blistered feet along with sister Farzana Majeed and BHRO's Bibi Gul told media, as he established his protest camp in front of Karach Press Club, that he would not hesitate to raise the voice of the Baloch missing persons even if he and his collegues had to travel to Islamabad or knock the door of UN headquarters or seek support from Common Wealth.
Pakistani media turned a blind eye to the 750km long march of the Voice for Baloch Missing Persons. However, Baloch Social Media Activists (BSMA) started a twitter hashtag campaign signed with #VBMLongMarch to galvanize the international media attention towards enforced disappearances at the hands of security agencies. Pakistani media apathy towards Baloch missing persons reinforced the impression that there is a tacit agreement between Pak army and media regarding "abduct, kill and dump policy" of Baloch political activists. More than 18000 Baloch political activists have been abducted by Pakistan agencies across Balochistan. Out of them more than 700 mutilated dead bodies have been found in desolate areas with inhuman torture marks including severed body parts.
Current Baloch insurgency is the continuation of the several previous failed insurgencies that date back to the day one when Baloch state was forcefully annexed with Pakistan on 27th behest of British Empire against the will of Baloch people in the name of being a Muslim nation. Indeed, In order to stop the general public from participating in the freedom struggle, Pakistani armed forces started unwarranted arrest of political workers from every walk of life including lawyers, doctors, teachers, journalists and among them the students borne the brunt of this savagery. As of now I'm writing this article, I got the news that a mutilated dead body was found in Herronk of Kech District he was identified as Rehmat Pindok. He was reported abducted yesterday by unknown gunmen in Hoshab
of the same district.
However, Last fall a UN working group paid a limited visited to Balochistan under Pakistani restrictions and was not allowed to meet the family members of the missing persons. Even the victims of devastating earth quake were left at the mercy of Pak army and UN and other international aid agencies were not allowed to inter Balochistan to lend their support to quake victims. Balochistan is totally off- limited to International media as will. Local journalists are working extremely in dangerous condition. Pakistan has developed distorting narrative regarding Baloch and Balochistan crisis. The information about Baloch demand and insurgency fed to international media from Islamabad bottleneck are extremely distorting. An article from Islamabad posted in Miami Herald described Baloch insurgency in second paragraph as "Pakistani authorities battle a separatist insurgency in Baluchistan, heartland of the country's ethnic Baluch minority"; and in the ninth paragraph of the same article read "Baluch nationalists have been waging a low-level insurgency for decades, demanding greater autonomy and a larger share of Baluchistan's natural resources". Now this contradiction shows that even the international media based in Islamabad are forced to follow the Islamabad's distorting narrative regarding Balochistan crisis.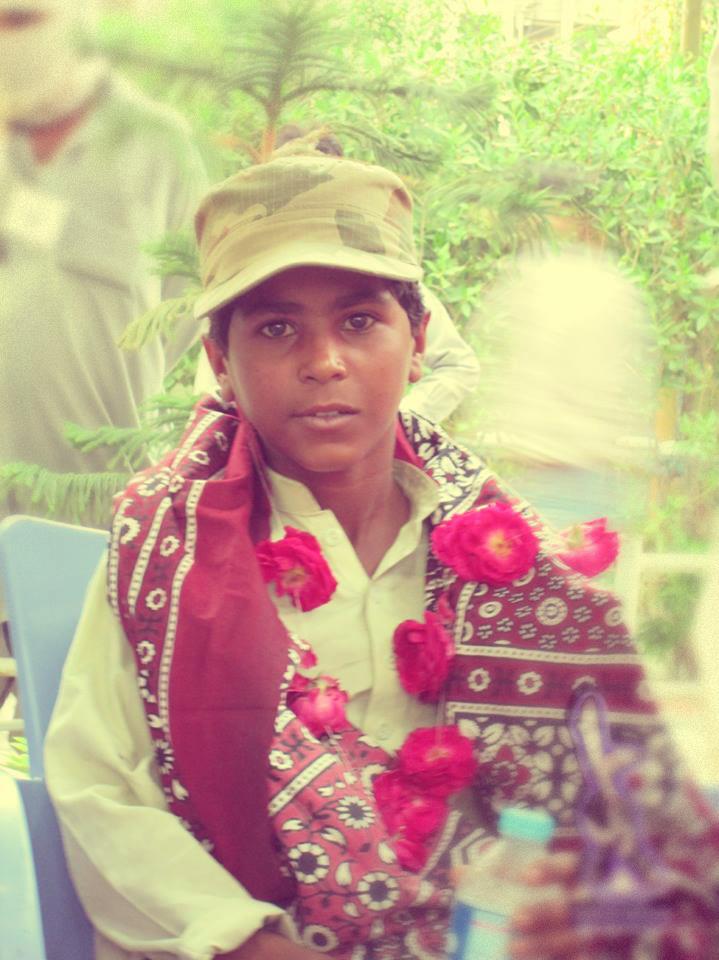 Even If the greater share and say are taken at face value, does the Pakistani state have the right to deprive Baloch of their rights? Doesn't it incriminate the state of thievery? What is the punishment of a thief in Islam? – Cutting off of the hands – Pakistan's constitute starts with the sentence that says Islam is the supreme law of Pakistan and God is the head of the state. If Baloch struggle cut off Pakistan's hand and freed Balochistan; it is in accordance with Pakistan's constitute and Islamic sharia.
Notwithstanding, the crucial question is that should the new generation of Baloch nation continue to struggle for rights as their predecessors did or struggle to restore their lost sovereignty establishing a democratic state of their own where they don't have to struggle for right?
Writer is a freelancer, human rights and social media activist blogs at archenspeaks.blogspot.com. He tweets at twitter.com/ArchenBalochand
(Visited 253 times, 1 visits today)