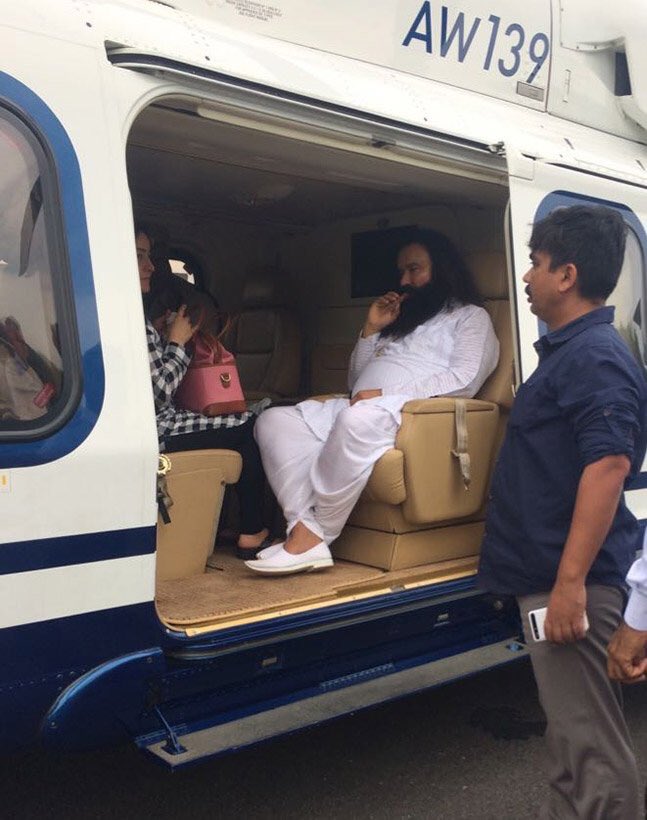 Who is Gurmeet Ram Rahim Singh Insaan?
Gurmeet Ram Rahim Singh Insaan is the founder of a large spiritual cult called Dera Saccha Sauda and claims to spread the message of love. He has also made films and music videos featuring himself. Members of his cult call themselves Premis (lovers). He was accused of several crimes of a sexual nature including rape and castrations.
Yesterday, the court found him guilty of raping two women followers in 2002. His fanatical followers went on a violent rampage in three states, but mainly in Haryana.

Verdict in rape case against Ram Rahim – guilty!

Dera Saccha Sauda Premis in action
32 dead, 350 injured and counting
Ambulances are ferrying people to hospitals constantly
The injured include Premis, police and media persons in various places.
Widespread vandalism and arson
2 railway stations, a train, power grid, income tax office, petrol pump and more have been torched.
This would hardly be Dera Saccha Sauda's first tangle with the law.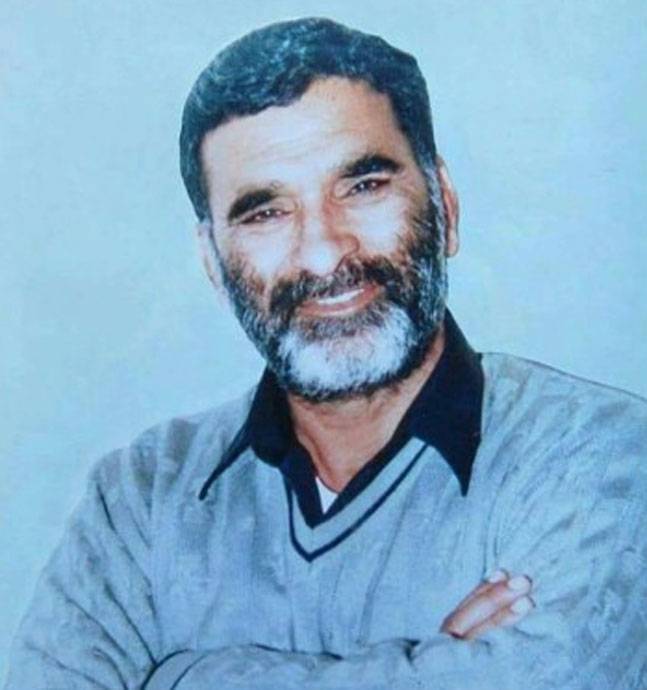 Ram Chander Chhatrapati
Ram Chander Chhatrapati was the journalist who brought the rapes by Ram Rahim to public attention. He was gunned down outside his home 15 years ago. The case for his murder is also approaching a verdict.
Members of Dera Saccha Sauda had threatened violence if Ram Rahim were declared guitly
Ram Rahim Singh, being an ally of the BJP, the state did not act against these threats adequately.
https://www.youtube.com/watch?v=10k-s9z0Apw
Rare occasion when Arnab Goswami gets furious with a BJP spokesperson on complete lack of prevention of riots.
Why did the state not act against the Dera Saccha Sauda Premis?
Gurmeet Ram Rahim Singh Insaan arrived for the hearing of his verdict with a convoy of hundreds of vehicles. His followers had openly stated that they would "wipe India off the map" if he were convicted. They arrived armed and with an openly stated intent to perpetrate violence. Yet the state did not prevent them.
The widespread understanding is that the show of strength was to intimidate the court into giving a favorable verdict and the friendly state government was complicit by allowing it to happen.
Technically, there was Section 144 in place, prohibiting assembly of more than 4 people, yet it excluded the sole threat to law and order by allowing the Premis to gather by the thousands in the name of sentiment.
While there have been entreaties to maintain peace, there still has been no hard condemnation of the riots by anyone from the government or ruling BJP.
This may be because…
"One person alleging sexual exploitation but crores stand with him today, why those crores of people are not being heard?"
"If even bigger incidents take place, court will also be responsible not just Dera people,"


Sachchidanand Hari Sakshi, alias Sakshi Maharaj
Member of Parliament, Union Government of India
The rioters helped BJP form the government

A week before the polling, BJP candidates were informed that their request to meet "Guru ji" has been accepted. On October 7, 44 of the 90 BJP candidates turned up to meet Dera Sacha Sauda Chief Gurmeet Ram Rahim Singh at his Sirsa-based Dera. The meeting, which began at 5 pm, lasted for less than 15 minutes wherein Guru ji showered his "blessings" on them and asked them to meet the political wing of the Dera. Leading the "contingent" was Kailash Vijayvargiya (also in photo above), Madhya Pradesh Urban Development Minister and BJP's campaign incharge for Haryana.
Couple of days later the Dera, for the first time in its history, announced open support for a political party—the BJP. Also, it is for the first time that the Dera Chief Gurmeet Ram Rahim Singh cast his vote on October 15 at Shahpur Begu Village in Sirsa. After casting his vote, he posted his photo on his Twitter account.
When political parties exploit blind faith in spiritual leaders for political gain, crooked godmen will amass power and threaten the country itself.
(Visited 890 times, 1 visits today)