Aarey Milk Colony, a rare urban forest in Maharashtra, spread over 1,259 hectares of land, is an extension of Sanjay Gandhi National Park. In 1949, the land we know as Aarey was given to the Dairy Development Board of Maharashtra to shift the cattle sheds from the city to Aarey. Since then this area has been known as Aarey Milk Colony. Aarey has 27 tribal hamlets; in terms of flora and fauna, it has leopards and numerous species of birds, animals, insects, butterflies, snakes, herbs, shrubs and trees (which number more than 4 Lakh 80 thousand). The Aarey forest movement is fighting to protect this incredible natural wealth.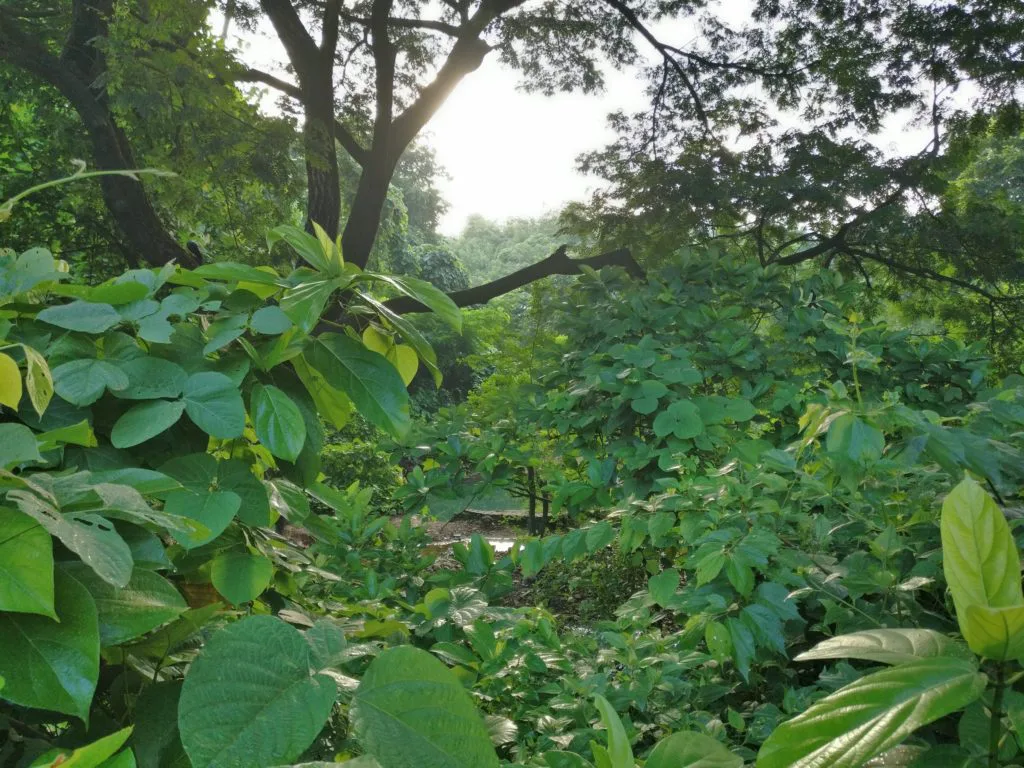 In November 2014 , morning walkers, cyclists and other regular visitors to Aarey Milk Colony found notices put up, announcing that 2298 trees in Aarey would be felled for construction of the carshed for Metro3. Citizens came together to protest against this mass felling of trees. Thus was born the Save Aarey Movement.
In December 2014 angry citizens for the first time gathered in Aarey Picnic Point area to protest against this unnecessary destruction of the city's ecology. 1200 + citizens came together again in February 2015, creating a human chain along Marine Drive. Post this event, the Chief Minister of Maharashtra announced appointment of an Expert Committee to explore other options for location of the Metro3 carshed .
The Expert Committee had 6 members; four Bureaucrats and two environmental experts from IIT and NEERI. Both the environmentalists put a dissenting note in the Committee's report, holding that Aarey is an ecologically sensitive area and rich in biodiversity. The proposed carshed location is the floodplain of the Mithi River, and construction in this area can lead to flooding in Andheri. Hence the carshed location should be shifted out of Aarey, they said .The other options for the carshed location suggested by the expert members were Kanjurmarg and Backbay in Colaba.
The Detailed Project Report prepared in 2011 for the Metro 3 Line also mentions three other options (along with the option of 33 ha land in Aarey) for the Metro 3 Carshed location: the ground in Bandra Kurla Complex, 26 Ha of land in Kalina, the Mahalaxmi Race Course. Mumbai Metro Rail Corporation ( MMRCL) always claims that the 33 ha land area in Aarey is the only suitable location for the Metro 3 Carshed.
In 2015 the NGO, Vanashakti, along with citizens, filed a petition in National Green Tribunal (NGT) praying that Aarey be declared a forest and an Eco-Sensitive Zone. NGT on 19th August 2015, ordered status quo in Aarey pending final decision on the case. MMRCL, in August 2017 started dumping debris in the Metro 3 Carshed area in Aarey, along with excavation and mud filling activities in the area. This was in contempt of Court orders and was highlighted at the NGT. On 14th May 2018, NGT again ordered against any dumping of debris, land reclamation and Tree Felling in Aarey pending final decision in the case. But MMRCL continues to violate court orders. They have cordoned off more area in Aarey on the opposite side of the carshed area and have started land reclamation. What initially started as destruction of 33 ha of forest land is now leading to destruction of a much bigger area. Citizens lodged complaints in Aarey Police Station against these violations of court orders. MMRCL has also evicted Adivasis from Prajapur Pada in Aarey to SRA Buildings. This is in violation with Tribal Rights. Adivasis have filed a petition in Mumbai High Court.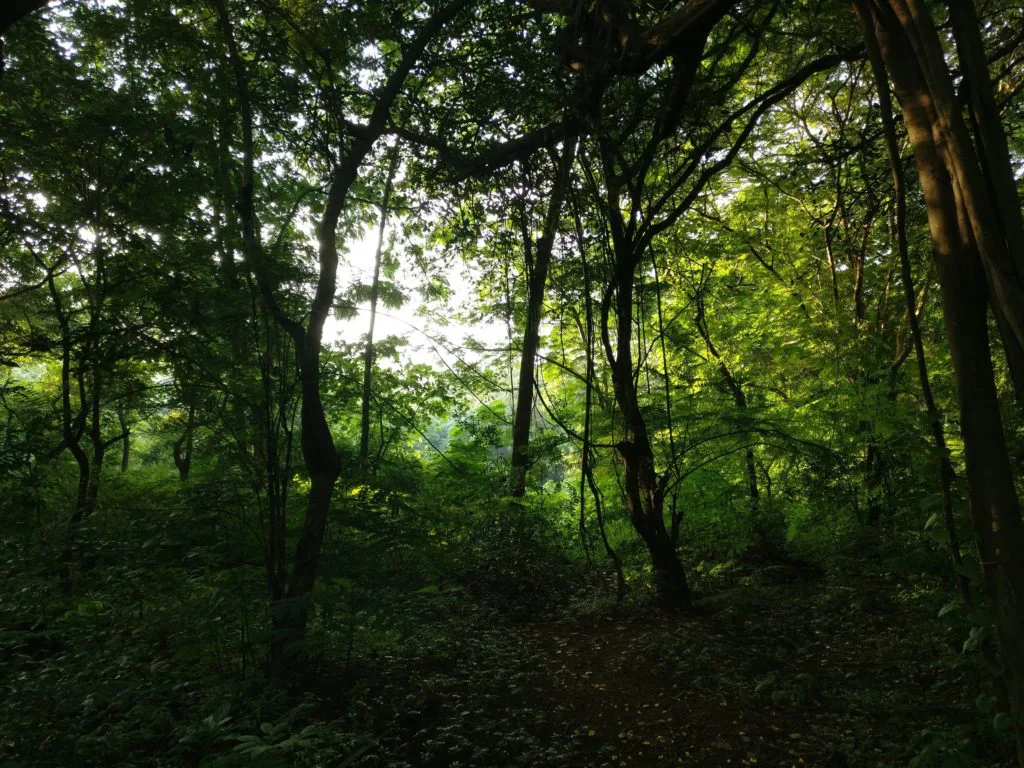 On 20th September 2018 Judges from NGT's Principal Bench decided that this matter of declaring Aarey a Forests does not come under NGT's jurisdiction and NGT directed the petitioners to withdraw application and approach the right Authorities. This has happened after 3 and 1/2 years long proceedings in National Green Tribunal.
Through an RTI in 2017, Vanashakti found a letter written by the Divisional Manager of Sanjay Gandhi National Park( SGNP). This letter indicates that Aarey Milk Colony was of a much larger area earlier, and that 2076 ha of land from Aarey Milk Colony was Transferred to SGNP in 1969. But the forest department claims that they do not have any land records related to Aarey Milk Colony.
The forest department, in 2015, had submitted a draft proposal to the Ministry of Environment and Forest (MOEF) to declare Aarey Milk Colony as an Eco Sensitive Zone. MMRCL moved an application with the MOEF and got 165 ha of land (1.65 sq km) from Aarey denotified from the Eco Sensitive Zone. The MOEF denotified an area of 1.65 sq km from the ESZ in December 2016. This decision has been challenged by Vanashakti in NGT through a different petition.
Already, a large part of Aarey Forest has been lost to different projects and construction activities. Citizens fear that with the entry of the Metro 3 carshed, better described as a railway service centre, the rest of this forest, spreading over 1259 ha, will be lost to construction activities for ever.
Mumbai City is already sinking because of the destruction of its water bodies, wetlands and mangroves. Loss of Forest area and destruction of the floodplain of the Mithi River in Aarey will lead to further destruction of the city and flooding in more new areas in Mumbai. Lakes , supplying drinking water to Mumbai are also located in Forest Areas. Vihar lake on the border of SGNP and Aarey.
The air quality of Mumbai will be seriously hit if 4000 full grown trees are removed from its last remaining green space,the Aarey forests. .
A Movement that started with the news of felling of 2298 trees has brought out more shocking details. MMRCL floated a tender document for felling of 3384 trees in Aarey Milk Colony in 2017. And number of trees that are in line for sacrifice is still increasing. Tribals have lost their homes and livelihood. Floodplain of Mithi River has been damaged and this city will finally lose 1.65 sq km of forest areas to construction activities if this Carshed is not shifted out of Aarey. Facts finding team of Citizens have also found letters that speak about Government granting 3 FSI on 33 ha (82.5 acres) of Aarey land. A design layout prepared by MMRCL for the Carshed area also has marked an area on 33 ha land for realestate prooject.
Citizens of Mumbai needs to decide what is more important for them. A peaceful and happy life in a place requires, Fresh Air, Good supply of Drinking water , accessible open spaces and flood free roads .
In a Costal city like Mumbai, when the entire world is suffering from the consequences of Global Warming a place like Aarey becomes extremely crucial for survival of the city.
(Visited 416 times, 1 visits today)