A year and a half after the brutal murder of Narendra Dabholkar on 20th August 2013, another Communist leader and Andhashraddha Nirmulan Samiti activist Govind Pansare and his wife Uma been shot in a similar manner in Kolhapur today.
[tweetthis twitter_handles="@Vidyut, @_AamJanata"]Attacks on progressive thinkers are on the rise and this is not acceptable[/tweetthis]
Govind Pansare faced considerable anger from Hindutva extremist groups as the main organizer of the talk "Who killed Karkare?" based on the book by former Inspector General of Police, Shamshuddin Mushrif and was an active leader of the Communist Party of India from Kolhapur.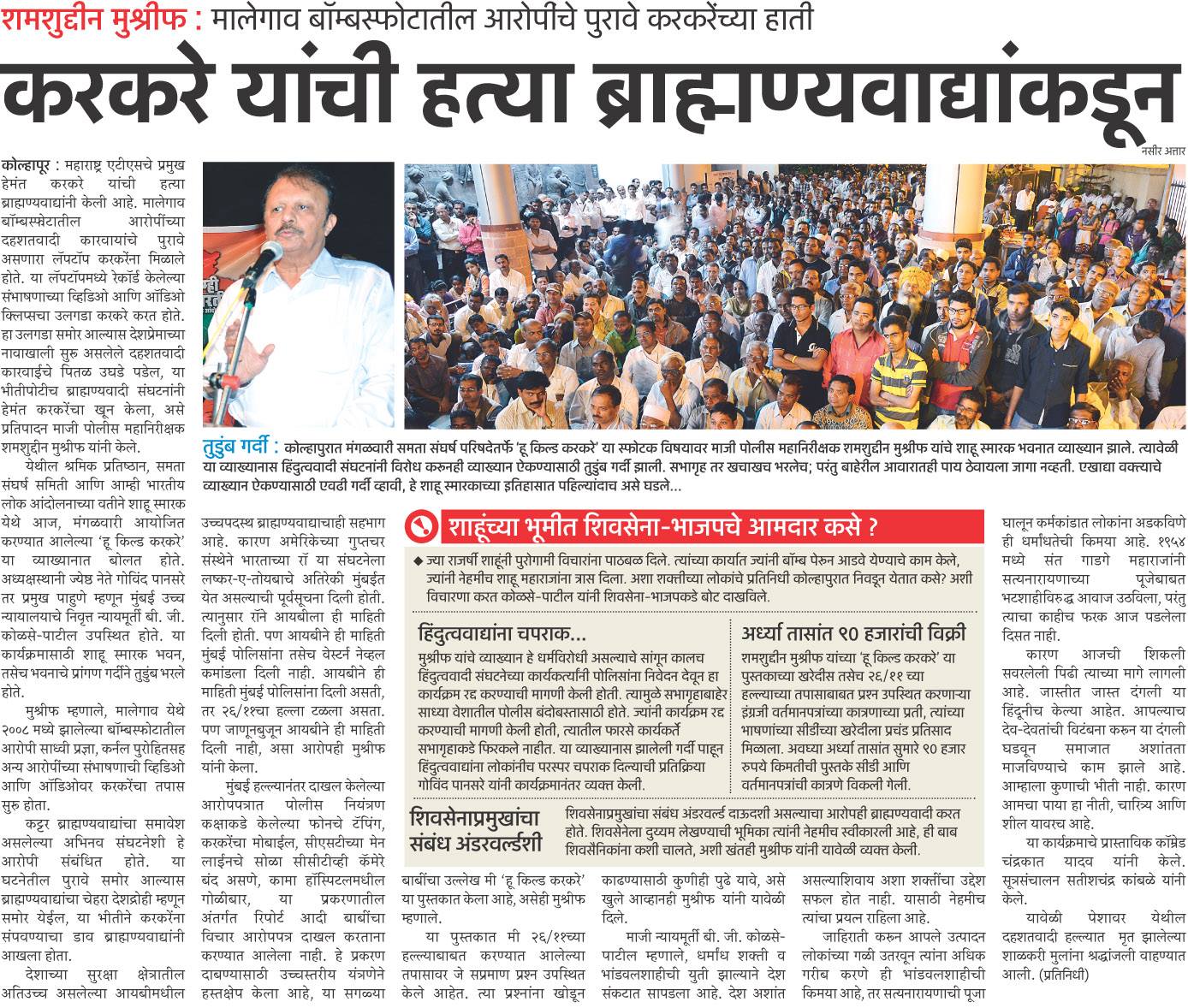 Govind Pansare is said to be gravely injured on his neck. He is admitted in Kolhapur's Austere Adhaar Hospital with severe blood loss and is being operated upon. Close aide Nivas Salokhe has told Indian Express reporter that he is undergoing surgery. His wife Uma is said to be stable.
Surgery being conducted upon Govind Pansare; wife Uma stable, says close aid Nivas Salokhe. #ActivistAttack @NewIndianXpress @PrabhuChawla

— Kiran D Tare (@kirantare) February 16, 2015
News still coming in. Post will be updated.
[tweetthis]Remembering the initial news of the attack on Govind Pansare. He died of injuries.[/tweetthis]
Anti-superstition activists are increasingly under attack from right wing extremists in Maharashtra.
Protesters in Pune after attack on Govind Pansare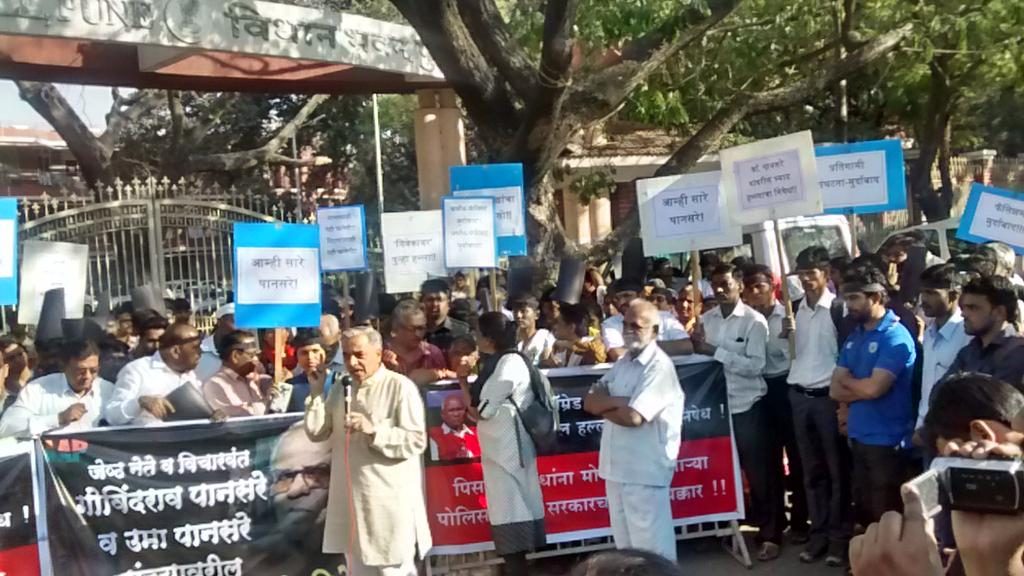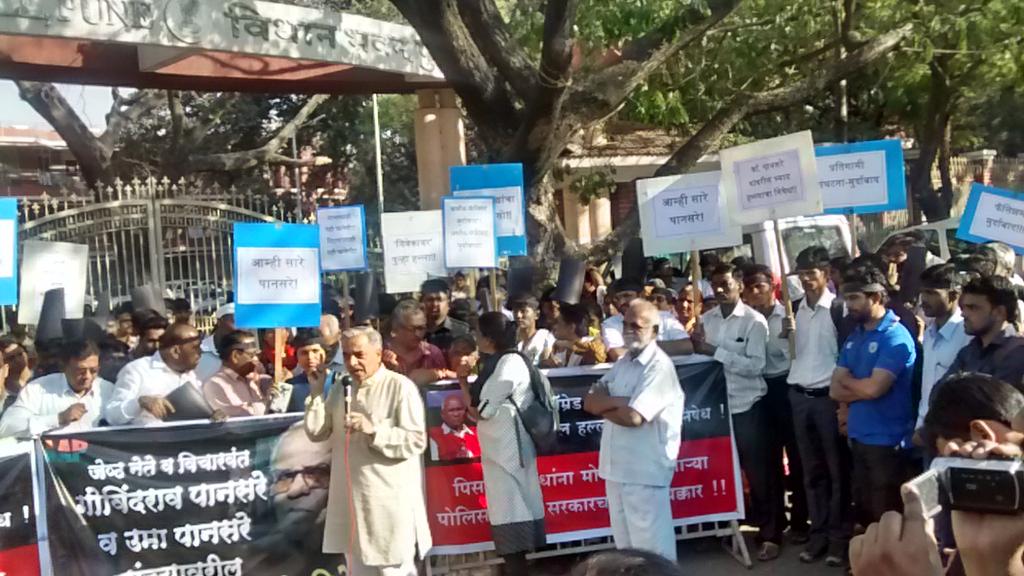 Much of the news compiled here, unless otherwise mentioned, is from @AlkaDhupkar on Twitter.
(Visited 548 times, 1 visits today)