News media quoted Anna Hazare criticizing the Modi government on not fulfilling its promises re black money and Lokpal Bill. Here is a quote from January 29th, 2015 – Indian Express:
"Before he became the PM, Modi had promised to deposit Rs 15 lakh in every Indian's account by bringing back black money. It has been eight months but none has got even Rs 15. Modi has refused to utter a word on black money and Lokpal appointment. There's a huge difference between what Modi says and what he does," he said, adding that he would soon launch a protest in Delhi against the central government.
Two days later, this ad is on the front page of the Indian Express (New Delhi edition). What appears to be a BJP campaign advertisement targeting Kejriwal also shows a photograph of Anna Hazare with a garland in the background. In India, a garlanded photograph has a specific symbolism – death. Photographs of living people are not garlanded as per Hindu belief.
Given that Anna Hazare has little to do with Arvind Kejriwal or his political party "Aam Aadmi Party", there appears to be no reason for Anna Hazare to be in the image – alive or dead. Nor does the text of the advertisement indicate any relevance.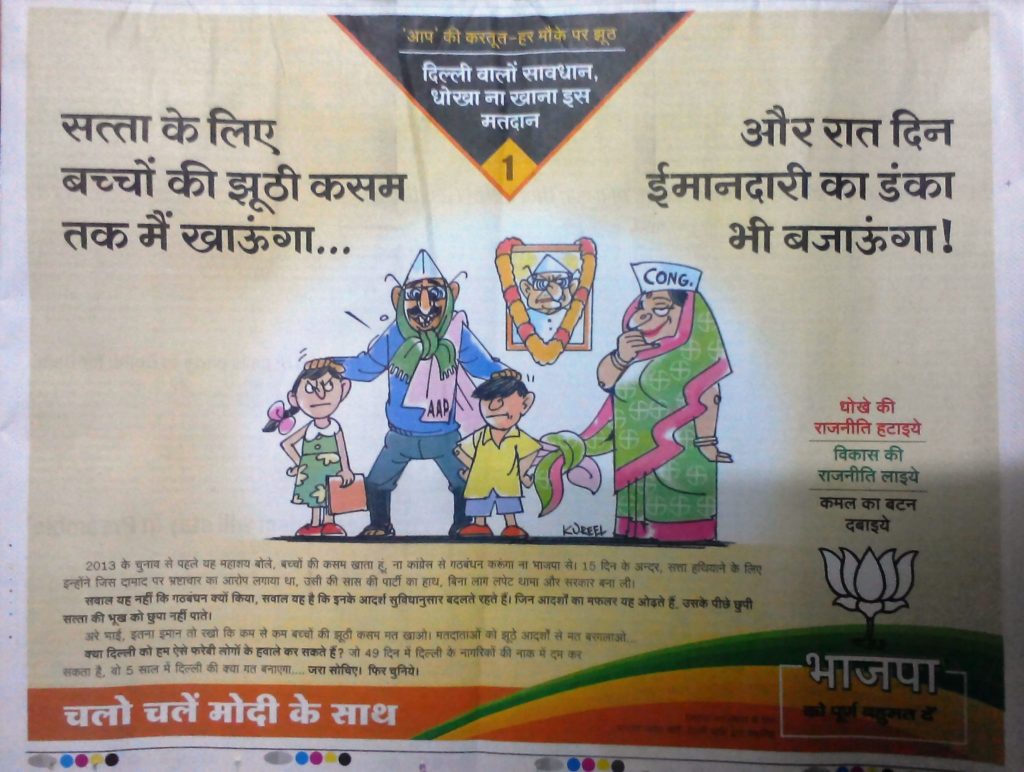 Which leaves the mind troubled given the symbolism of the garland on the photo, and the position of the photo behind Arvind Kejriwal. It appears to be yet another of our government's menacing (but politically not incorrect) messages.
Update: Anna Hazare has said that he will complain to the Election Commission and file an FIR against BJP for the advertisement that shows a garland on his photograph. Here are screenshots from Total TV and AajTak. I will add links to videos as they become available.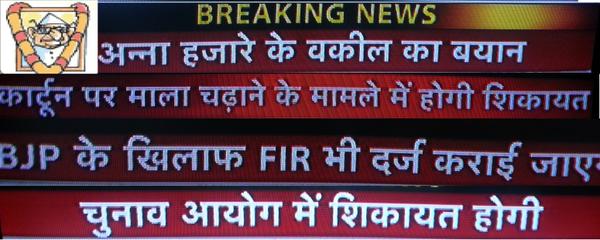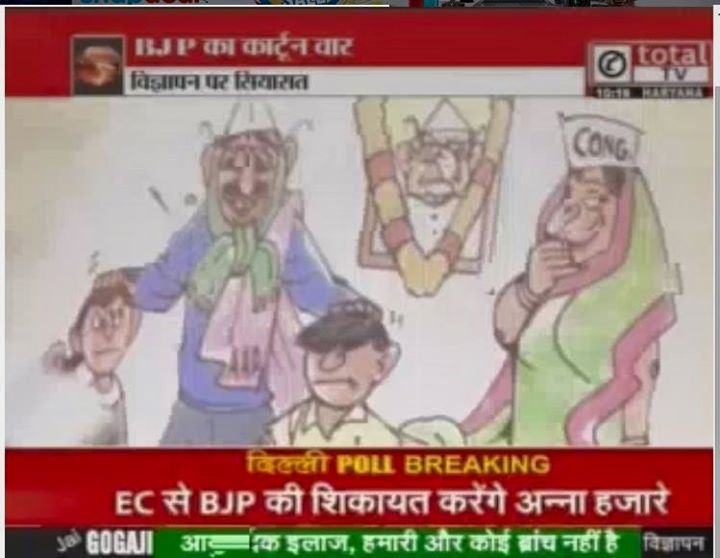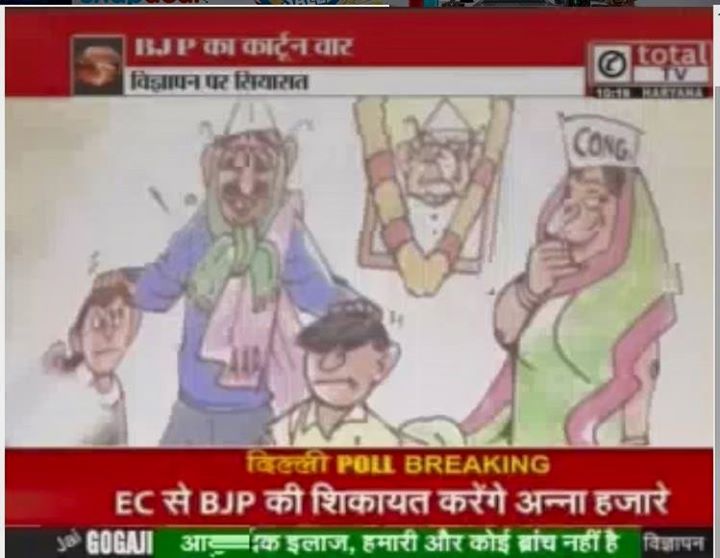 (Visited 408 times, 1 visits today)