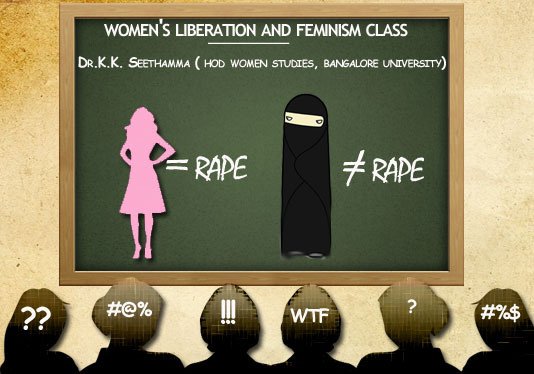 K K Seethamma, head of the committee against sexual harassment in Bangalore University, former head of the department of women studies on C C Patil's comments on women's atire:

"I'm against women wearing obscene clothes. With such clothes, they tempt men and that's why they get raped. Even when one wears saris , long-sleeve blouses must be worn. I tell my students they must wear long kurtas when they wear jeans"
Vidyut has a keen interest in mass psychology and using it as a lens to understand contemporary politics, social inequality and other dynamics of power within the country. She is also into Linux and internet applications and servers and has sees technology as an important area India lacks security in.