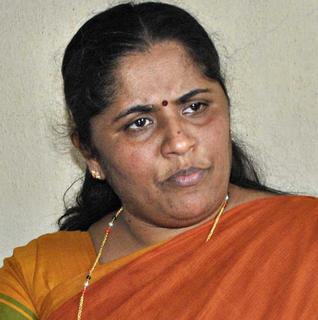 Prashant Bhushan was beaten in his Chambers yesterday in full view of TV Cameras. The attacker slapped and manhandled him before others in the room subdued him. The audacious attack shocked people awake even as claims of culpability by Tajinder Bagga of Bhagat Singh Kranti Sena trended on Facebook. First things first, here is the attack itself.
Almost immediately after the incident, questions started coming up asking why the crew did not help him instead of continuing filming. Then, more knowledgable people started questioning why the cameraman didn't panic at all with the attack. Remember how our media normally acts in crisis…
Today, The Hoot came up with an article that speculates that the media may have been aware of the upcoming attack. The article brings up several vital coincidences. To quote directly:
Its Editor, Arnab Goswami, is always polarising people and taking open editorial positions against human rights activists and authors like Arundhuti Roy. In fact there are lots of unanswered questions about the how-come and whys of the presence of Times Now crew in Prashant Bhushan's room when the attackers entered and started beating up the Supreme Court lawyer.

Had the Times Now team been forewarned by the Ram Sene group and had they quickly taken an appointment with Mr Prashanth Bhushan in order to ensure they were present ? Ram Sene and organisations like that are known to pre-warn the media (particularly TV channels) so they get all the coverage when they attack.
The article speaks of Arnab Goswami attacking activists verbally on his show. I remember watching his interview of Arvind Kejriwal and Shanti Bhushan during the Jan Lokpal movement where I actually ran word counts on the transcript and Arnab had spoken over 200 words more than both his guests put together. The intervew barely listened to anything they had to say.
Is it a coincidence that Prashant Bhushan is a member of the same team as these two – people Arnab has already attacked verbally in the name of interviewing, and a Times Now interview is happening while he is attacked? I don't know, but definitely needs to be investigated, in my opinion, if the crew was tipped about a possible attack and landed up to film it.
This reminded me of another incident which conveniently took place in the eye of the media. It was when Arundhati Roy's home was attacked by the Women Wing Mahila Morcha of the BJP on 31st October 2010.
In that article she describes OB vans from three Channels present before the attack in position to be able to cover the event live. Times Now was among the channels along with NDTV and News 24.
She also mentions an earlier attack in June by two men on motorcycles after a false report in PTI which was also accompanied by cameramen (coincidence? I doubt). The channel of this cameraman is unknown. I was not able to find the clip. If someone has access to it, please do share link.
The Hoot article lays it out:
Any veteran television person will tell you that the cameraman was prepared and not surprised one bit by the attack ! The fact that the Times Now managed to get a news coup by not only showing this footage exclusively, but later allowing all channels to use it with a Times Now logo suggests that there was more to it then meets the eye.
This, to my mind brings up the question of where the lines blur between reporting and criminal culpability. It is something our media needs to think about. Already, our media has a reputation for covering only commercially viable news. At no time was this in starker contrast than the pathetic coverage of the floods in Assam, the isolation of Manipur, the Sikkim earthquake and the Orissa floods – all these incidents are from this year – from within the last few months and most Indians are barely aware of the dire straits of these places.
I have remarked in another article the need for these calamities to be covered adequately because lack of awareness results in lack of aid for those who need it desperately. It was the ultimate in irony that a prominent news channel was soliciting photos of floods in some areas of Delhi by its readers, when over 2 million people had been displaced and thousands of villages submerged in Orissa.
The Hoot article is a must read because of the many examples it brings up and the worrying pattern it points out with regards to ethics in coverage. One sentence that stays in my mind is:
Rogue media cannot be allowed to go unchecked as it tarnishes everyone in the business.
And I wonder if it is already too late to trust media to self monitor.
Update: Much after this post was published, an attack on a Mangalore Homestay by thugs from the Hindu Jagran Vedike led by Subhash Padil also took local media along, though in that case the journalist alerted the police and later provided statement about happenings in the assault.
Tajinder Bagga of the Bhagat Singh Kranti Sena has officially joined the BJP and is currently known to be spreading disinformtation against the AAP in Varanasi and Delhi to support Modi's win in the Lok Sabha Elections.
Hindu Jagran Vedike was disowned by the BJP, but the head of the Woman's Commission for Karnataka, Manjula C of the BJP Mahila Morcha blamed the teenage victims for the brutal assault on them, as various other Sangh members defended the assault. HJV is known to be a sort of youth wing of the RSS and had represented them in kabaddi tournaments a couple of months before the attack, even as their leaders were denying any association.
Vidyut has a keen interest in mass psychology and using it as a lens to understand contemporary politics, social inequality and other dynamics of power within the country. She is also into Linux and internet applications and servers and has sees technology as an important area India lacks security in.