Arnab had found the villain. It was Arvind Kejriwal. The posterboy of austerity, secretly coveting prime Delhi land. The expose was stunning. Who was this squatter on government property? Quoting because I couldn't resist 😀
He happily poses for the cameras lying on the streets of Delhi claiming to fight for the common man. He doesn't miss an opportunity to brag about his simplicity and humility in public meetings. But tonight – a TIMES NOW exclusive report may blow the lid off Delhi Chief Minister Arvind Kejriwal's public posturing. Documents that prove that the Delhi CM's bungalow drama was all but his making, all along he claimed that he was alloted 2 bungalows next to each other in a posh Delhi locality. But in reality – it was Kejriwal who had sought those 2 big 5 bedroom houses in Delhi's Bhagwan Das Road.
And of course how to convert it into hypocrisy. Talk about how he had said that he had not asked for the two bungalows. Then EXPOSE how he had. Etc. Usual media tamasha where everything and everyone is for sale – for the right price. What the price is is aresinyone's guess. Minor glitch. Someone needs to show where Kejriwal said that he hadn't asked for the bunglaows in order for his accepting them "after claiming not to have asked for them" to be hypocrisy. I recall him refusing a bungalow (not that anyone offered it to him, entitled or not). I don't recall him saying he will refuse all accommodation for his acceptance to be a sign of falsehood.
And of course that nice perception of the new kid on the block beginning his innings with asking for grandeur. "Within 48 hours of swearing in" etc. Well, he had transferred a dozen officials within 6 hours of swearing in. By the time it was 48 hours of his government, there were audits requested of power companies, shelters announced for the homeless, inter-state permits for rickshaws, 667 liters of free water announced, primary teachers exams canceled and one crore compensation for cop killed by liqor mafia. Plenty of activity to realize that staying in a residential society with this kind of traffic in and out of home would be a public nuisance and security risk for others. Yes? Not exactly entering a life of luxury with demands.
Also, a Chief Minister is entitled to accommodation. Austerity does not mean that Kejriwal's family must cope with a Chief Minister operating from a one bedroom home. Arvind Kejriwal got elected to serve people, not his whole family. Taking necessary space is not elitism. But the perception being built is that him asking anything at all is greed. Which is either Times Now at its stupidest, or meanest.
So anywt, this chap Apoorv Durga went to see what the fuss was all about and he clicked pictures. You decide whether the non-paidmedia Arnab sold his soul or not – whether to sell scandal for TRPs or more likely to invent political hostility to profit competing political affiliation.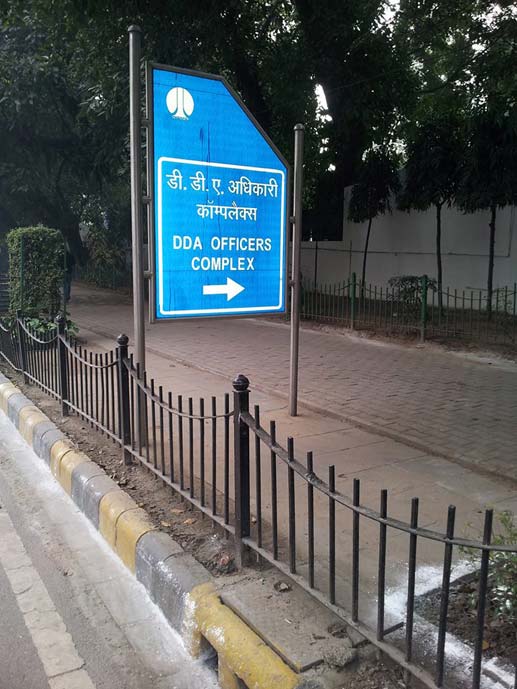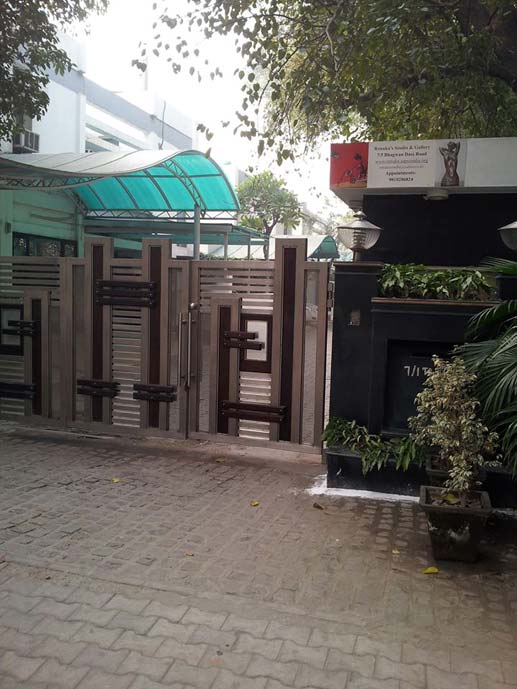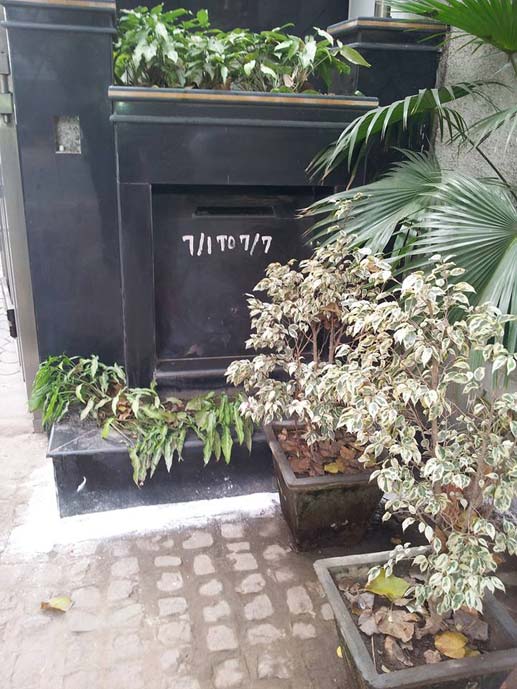 Thanks to Apoorv Durga for this first hand view of luxury.
It appears that our news anchors have started considering having any residence at all to be luxury, because here's what Arnab said:
"Two mega five bedroom bungalows each 6000 sq feet built up area, 9000 sq feet of lawns adjacent to each other, total of 12000 sq feet. Now that's Buckingham Palace type accommodation, plus 18000 sq feet of lawns. Leave that as may, ok, Arvind Kejriwal wanted to live lavishly and I have the papers to prove it. He wanted to live very lavishly. My question is why do you say one thing and do another. You say that I don't want to live like this, these people were trying to give me the house. I actually said no to it. What kind of hypocrisy is this?"
Hey Arnab, you know what? You're paid media. Out to assassinate character for your precious advertizing paisa. Or is it your [not so] closet BJP affiliations? So Arnab, the nation wants to know. Did you lie or did you not lie. If you didn't lie, where have you hidden the remaining of the accommodation allocated to Arvind Kejriwal, and why have you appropriated it for yourself, because according to the site of the British Monarchy, Buckingham Palace is slightly bigger.
Arnab has the papers to prove Arvind Kejriwal was offered accommodation like the Buckingham Palace. So where is the rest of the accommodation due to Arvind Kejriwal? Is Arnab squatting in it?

Buckingham Palace has 775 rooms. These include 19 State rooms, 52 Royal and guest bedrooms, 188 staff bedrooms, 92 offices and 78 bathrooms.

Vital statistics: Buckingham Palace is 108 metres long across the front, 120 metres deep (including the quadrangle) and 24 metres high. The total floor area of the Palace, from basement to roof, covers over 77,000 square metres.
(Visited 4 times, 2 visits today)