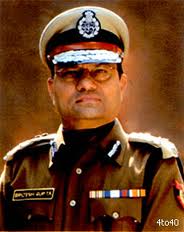 "You can't go out at 2 in the night and then say that you were a victim of a crime,"
"We all need to take some precautions. You can't carry crores in cars with your employees knowing about it. "
Similarly , if you travel alone after 2 am and become victim of a crime, the police alone can't be blamed. It is advisable that a relative or friend is with you at odd hours,"
"My daughter is in London and she has been advised not to venture out at night after 9. She has been a victim of purse snatching there,"
"Delhi is as safe as any other city. It is just about the perception,"
Vidyut has a keen interest in mass psychology and using it as a lens to understand contemporary politics, social inequality and other dynamics of power within the country. She is also into Linux and internet applications and servers and has sees technology as an important area India lacks security in.