The Twitter and Youtube accounts of CENTCOM (Central Command) appear to be hacked and are posting pro ISIS content, threats as well as what appears to be detailed information for officers.
The account claims to have breached computers in all military bases.
The account is currently suspended..
Others on Twitter have expressed skepticism about the hacked account citing incongruencies like the ISIS never referring to itself as the ISIS or noting that some of the material posted was already available on the internet while the rest was unverifiable. The quick confirmation from CENTCOM of what could be a serious breach only fuelled suspicions that it was a false flag operation.
Sounds dramatic and alarming. Further updates awaited.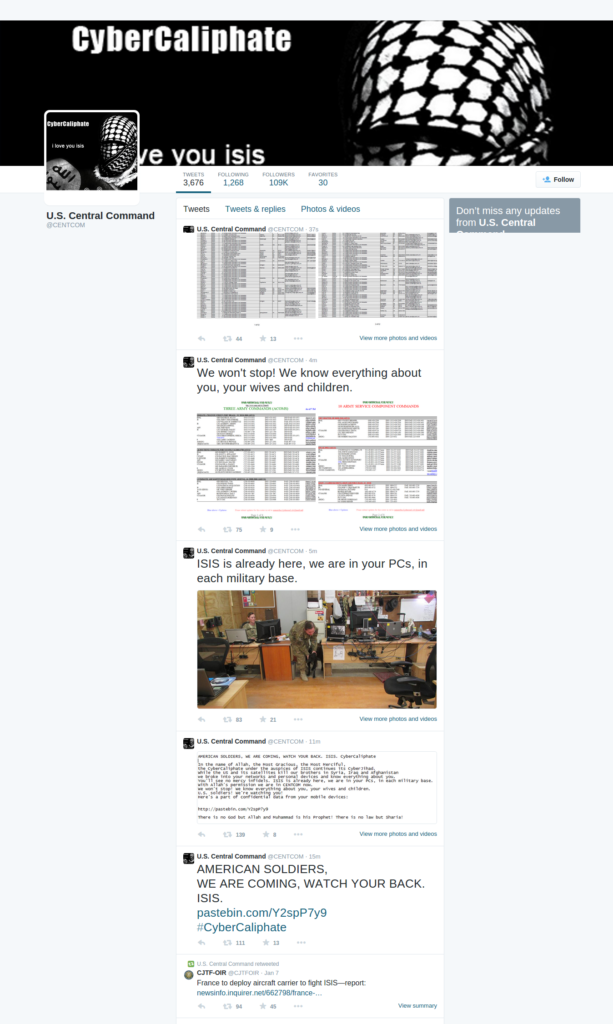 Vidyut has a keen interest in mass psychology and using it as a lens to understand contemporary politics, social inequality and other dynamics of power within the country. She is also into Linux and internet applications and servers and has sees technology as an important area India lacks security in.