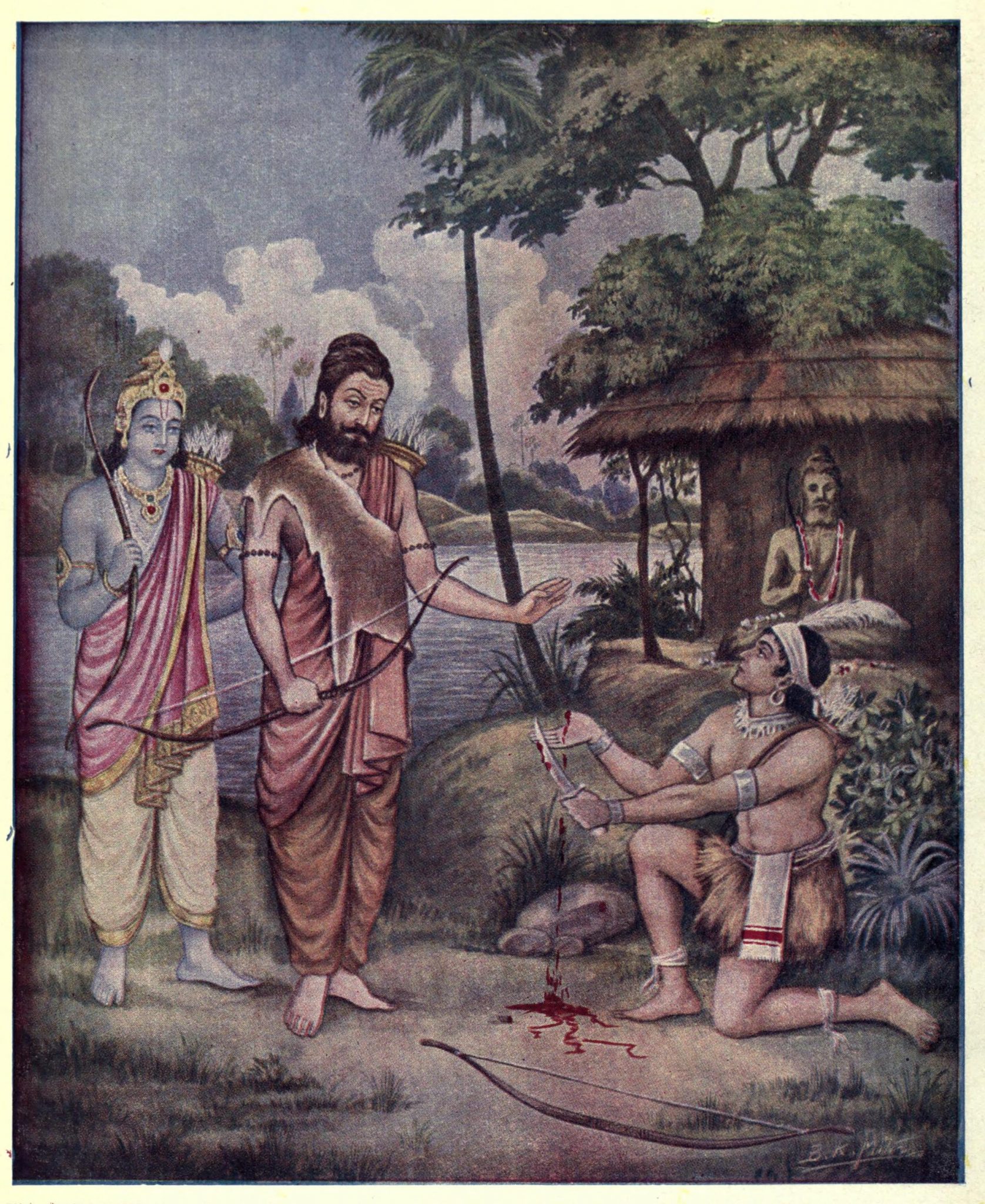 Following on from this series of tweets Ever since I heard of the renaming of Gurgaon to Gurugram, it was as if something exploded within me. Naming one metro station "Guru Dronacharya" did not bother me as much – especially since the next one is "Sikanderpur". (I died mildly, thinking of the irony, when someone suggested that the next station in Gurgaon, "M G Road", was Mahatma Gandhi Road – it's actually Mehrauli-Gurgaon Road). But renaming the whole city for a fictional character raised my hackles no end. While this did throw up many jokes, it also revived one of the darker episodes from the fabulously flawed epic – that of #Ekalavya. I noted, again in alarm, that no sooner did the discrimination against Ekalavya get revived that some right-wing twitterati started circulating their own fable about Ekalavya being on the wrong side of "Dharma", apparently, because he fought against the Pandavas and eventually died at the hands of Krishna. The ultimate fate of Ekalavya, to me, is irrelevant. What is of significance is the excessive wrong done to him at the outset of his life, and this I knew from first-hand reading of the original English translation by Kisari Mohan Ganguli published in the 1890s (all translations since have borrowed from this one). The Ekalavya story, which I ended up "live" tweeting so to speak (link above), is revelatory for it throws up a number of modern parallels. But what it underlines crucially is that entitlement and appropriation have been contemporaneous with casteism – no matter to what period you date the composition of the Mahabharata, its events borrow from a deeply casteist society whose elite did not balk at any opportunity for preserving their privilege. And so I started.. "So, anyway, #appropriation or not, I want to narrate the Kisari Mohan Ganguli translation of the #Ekalavya episode of the #Mahabharata today. Mute if you want to ignore, or just unfollow. I am doing this cos #Ekalavya is also being #appropriated, and the lie needs to be called. Also, as a final introductory point, today is most auspicious for this. Ganguli impresses me because of his rigor: he compared many versions. Story so far: Drona has been appointed by Bheeshma on account of being a merited-yet-poor Brahmin weapons expert to teach the scions of Kuru. Also, Drona has a grudge against Drupada, who just happens to be king of neighbouring Panchala. Perfect killing two birds with one stone. So the pandavas and kauravas become pupils of Drona and soon Arjuna becomes the teacher's pet after Drona discovers him practicing at night. Quoting Ganguli "Drona, hearing the twang of his bowstring in the night, came to him, and clasping him, said, 'Truly do I tell thee that I shall do that unto thee by which there shall not be an archer equal to thee in this world.'" This is a compact Arjuna will hold. "Thereafter Drona began to teach Arjuna the art of fighting on horse-back, on the back of elephants, on car, and on the ground.'" Drona's popularity drew many other kings. Among these "was a prince named Ekalavya, who was the son of Hiranyadhanus, king of the Nishadas (the lowest of the mixed orders)." (Important points here!)
"Drona, however, cognisant of all rules of morality, accepted not the prince as his pupil in archery, seeing that he was a Nishada who might (in time) excel all his high-born pupils."
Observe! No reservation so the Brahmin teacher rejects the "low-born" pupil! We all know what #Ekalavya did next – goes back to his forest, builds a clay image of #Drona, worships it, practices archery in front of it! "And one day, O grinder of foes, the Kuru and the Pandava princes, with Drona's leave, set out in their cars on a hunting excursion. A servant followed the party at leisure, with the usual implements and a dog. Having come to the woods, they wandered about intent on the purpose they had in view. Meanwhile, the dog also, in wandering alone in the woods,came upon the Nishada prince (Ekalavya)…" Observe again – it is the dog that comes upon #Ekalavya
"beholding the Nishada of dark hue, of body besmeared with filth, dressed in black", repeat "Nishada of dark hue, of body besmeared with filth, dressed in black and bearing matted locks on head, the dog began to bark aloud. Thereupon the Nishada prince, desirous of exhibiting his lightness of hand, sent seven arrows into its mouth (before it could shut it). The dog, thus pierced with seven arrows, came back to the Pandavas. Those heroes, who beheld that sight, were filled with wonder and, ashamed of their own skill, began to praise the lightness of hand and precision of aim exhibited… by the unknown archer." "And they thereupon began to seek in those woods for the unknown dweller therein that had shown such skill… the Pandavas soon found out the object of their search ceaselessly discharging arrows from the bow. And beholding that man of grim visage, who was totally a stranger"
(again, worth noting "man of grim visage") "they asked, 'Who art thou and whose son?'" (the Mahabharata version of "tu kaun? tera baap kaun?") "…the man replied, 'Ye heroes, I am the son of Hiranyadhanus, king of the Nishadas. Know me also for a pupil of Drona…" [For those who know Sanskrit, #Ekalavya's father's name (Hiranyadhanus), interestingly, means "Golden Bow". Worth asking if #Ekalavya's skill was hereditary!] [tweetthis]Was #Eklavya's skill hereditary?[/tweetthis] This has modern parallels, of course. Colonialism killed artisanship – could the suppression of skilled-but-"low-born" archers be an augury? Carrying on with the tale
"The Pandavas then.. returned (to the city), and going unto Drona, told him of that wonderful feat of archery. Arjuna, in particular, thinking all the while of Ekalavya, saw Drona in private and relying upon his preceptor's affection for him said, 'Thou hadst lovingly told me, clasping me, to thy bosom, that no pupil of thine should be equal to me."
(Oh, the effing entitlement!)
"Why then is there a pupil of thine, the mighty son of the Nishada king, superior to me?"
(Observe how "merit" works – through influence!)
"On hearing these words, Drona reflected.. and.. took Arjuna with him and went unto the Nishada prince. And he beheld #Ekalavya…"
(wait for it)
"And he beheld #Ekalavya with body besmeared with filth, matted locks (on head), clad in rags, bearing a bow in hand and shooting arrows!"
Interjection: I don't believe Ganguli is piling on his own Brahminical biases (his introduction is worth reading!) but note the repetition! Whoever composed/compiled this section of the #Mahabharata, really had to drive in the appearance of #Ekalavya – as if that disqualifies him! On we go…
"when Ekalavya saw Drona approaching towards him, he went a few steps forward,and touched his feet and prostrated himself. And the son of the Nishada king worshipping Drona, duly represented himself as his pupil, clasping his hands in reverence stood before him. Then Drona addressed Ekalavya, saying, 'If, O hero, thou art really my pupil, give me then my fees."
(Entitlement and appropriation all over again. Drona rejects the candidature of Ekalavya, refuses to make him a student, but is conceited enough to demand fees!)
"On hearing these words, #Ekalavya was very much gratified, and said in reply, 'O illustrious preceptor, what shall I give? Command me for there is nothing, O foremost of all persons conversant with the Vedas, that I may not give unto my preceptor."
This is #OneTightSlap territory, in my opinion. A right-minded teacher should have turned into a puddle of wax at this continued righteousness. But no!
"Drona answered, 'O Ekalavya, if thou art really intent on making me a gift, I should like then to have the thumb of thy right hand."
Gift! As #Mahabharata pundits like to rave, where was #Dharma here? #Ekalavya followed it to the tee, and #Drona, the entitled pompous ass? Gift!
After this, when the Nishada prince began once more to shoot with the help of his remaining fingers, he found that he had lost his lightness of hand. And at this Arjuna became happy, the fever (of jealousy) having left him.
There you go! "Merit" wins again! The least justice for Ekalavya would have been a no-holds barred contest with Arjuna – may the best man win! But instead we hear of how he is handicapped, literally, because he follows the #Dharma of a student even though he has technically never been admitted as one by #Drona. Nowhere in the story do we here of what support system Ekalavya might have had as a student whereas Arjuna is palace-raised, in high comfort. Yet, because Ekalavya could pose a threat to Arjuna's supremacy, he is cut down in his prime. Again, Arjuna watches this with joy but never in the Mahabharata is he called to account for this! This is "establishment" behavior – "hey who cares for a low-born Nishada huh, huh? #BroCode", Arjuna might have tweeted. To conclude #Drona fears from the start that #Ekalavya will defeat the "high-born" pupils of his. From here on it is entitlement all the way – on Drona's and Arjuna's part. And scholars far more erudite than me – both Dalit and Savarna – have demonstrated how this sort of privilege has continued to stake its claim in modern India as well. It is of this that Ambedkar sought to break the back by turning away from Hinduism itself. It is telling of India's storied lethargy and unwillingness to break from conformity that this singular act was not the death knell it should have been for casteist Hindu practices. To this day, we continue to chew the cud over this – to what end? Today there is a new Hindu elite seeking to turn back time to that fictional era in which a Drona could oh-so-easily stomp his privilege over an Ekalavya. That Drona is being celebrated through renaming a city. Today's Ekalavya's must spit in the face of modern Dronas and Arjunas, refuse to parley with them, and, most definitely, must refuse to cut off their own thumbs. I know I would do so as an Ekalavya. Good night and good luck.
I'm usually a poet, but my responses to current events and politics often take a more prosaic form. I am also curious about everything. Tell me something new.