This is the post of all posts. The one shot guide of scams that are popping up like mushrooms all over this dung heap. A quick look at how much we are paying for this new form of entertainment quickly hogging the headlines these days.
Remember the years of shocked gossip on Harshad Mehta for his Rs.5,000 crore con? Well…. this is one front India has made huge developments on as well. Some would say ignorance used to be bliss. There still are quite a few who pretend to not notice.
Here we go. Nothing under 1000 crore on this list.
CWG
The Commonwealth Games scam. While we all have heard Suresh Kalmadi thump his chest and proclaim his innocence, not everyone believes him. Equipment and services obtained at exhorbitant rates, etc. Remember? There are related sub-scams like the building approvals, the builder building an unauthorized block, the location chosen in spite of all the inconvenience it would entail (ahem… Shiela) *cough*. Of course, it is all under review, and likely to be so for the next couple of centuries. Now this is a proper scam. Loads of media attention, photographs of everything. Enough parties involved to implicate each other, enough claims of masala….. in fact, when this hit us, we didn't realize what hit us. We were expecting an international sporting event, but it turned out to be a new National Sport that eclipsed it.
The outrage in the media was so…. so…. so…. outraged, that it was almost a new scam in and of itself.Reporters barely got time (or inclination to talk about sportsmen of the international variety, so busy they were being outraged. Really, imagine paan stains on unfinished toilets in India!!! Scandalous. The mass confusion and claims of corruption and counter claims of innocence flew so thick and fast, that no one really knows how much money the country lost. We do know that funds for the poor were diverted, the budget was overshot to the nth degree, the quality paid for and the quality delivered were altogether different things, and it had a five crore A R Rehman anthem to match (yes it sounded as bad as the cost does). All through the event, unless India was participating, I was busy looking at the infrastructure and wondering how much it cost. How much of the money leaked away is still unknown, but many claim 75 thousand crores.
2G Scam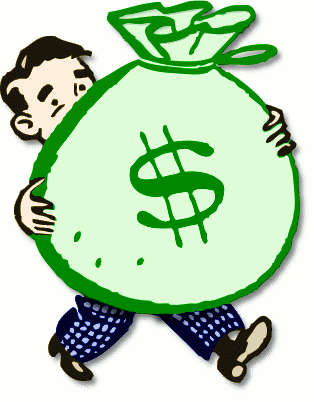 We were warming up for this one. The one the Supreme court says puts other scams to shame. Now, this one really hurt the UPA government, though I don't see why this specifically. Possibly becuase at least the Congress had a partner in crime this time rather than solo limelight? They are so modest. More than 60 people in 10 telecom companies are under investigation. Can't even call for boycott of corrupt companies. None may remain, and I refuse to stop using phones altogether.
Anyway, Manmohan Singh created history when Raja went to prison – about the only nice thing on this subject. We get politicians jailed on rare occasions, but rarely when they are supposed to be in power. Not that its helping much, since its unlikely anyone thinks its worth phenomenal amounts of money to see Raja in jail. Well, he really had no class. He engaged in "irregularities" in allotting wireless radio spectrum and licences by the telecom ministry to private operators. Basically, he gave announced them in a way that made applying difficult (except for the golden ones, who knew, I assume), then he sold them like a cheap street vendor – cheap and first come, first serve (that's what they call it these days), but get this, some of the people he sold them to were not even eligible to buy them in the first place. I guess he charged them so low because he saved money on evaluating applications? You paid Rs 171,000 crore  for this one. Frankly, its a waste of money. The news is barely sensational except for the price. No handsome people, no international audience, not a whiff of our usual masala garnish…. really a waste of scammed money. And the biggest one to boot.
Adarsha Scam
This one is so ingenious, that all said and done, its totally explicable. One building in a prime place in Mumbai with flats meant for heroes and martyrs of the Kargil war tempted a lot of people into coveting what was not meant for them. From there on, the story becomes an epic in the kinds of people that are up for purchase in our country. The process was simple, every person it touched, it converted. Permissions galore. Just like King Midas.
No clue how much money, but with a single sea facing flat in that locality being worth several crores…. however, it may disqualify in the thousand crores leagues, in which case, I'll take it out.
Satyam scam
Byrraju Ramalinga Raju confessed when he failed to fix his fictitiously claimed assets by replacing them with real ones. I suppose it happened because he would have been found out soon anyway. A whopping Rs.8000 crore, it had the nation gasping in a shocked breath of disbelief (though no one knows why disbelief) a couple of years ago – what do I say, we hadn't fully acclimatized scam season. Go ahead announce a scam twice that expensive now. See if we blink. But still, one must not look down on it. I've kept it here for a sense of perspective on how unshockable we are becoming.
Foodgrains Scam
If the Supreme Court said that the 2G Scam put all scams to shame, the Foodgrains Scam has been called the Mother of all scams. And I must say it is a mother. It is now estimated that the total money pilfered might be in the neighbourhood of 2 lakh crore. Yep, you got that right. Lakh and crore in the same number. Guess what people (mostly in UP, but the investigation is …. flourishing) did? They took foodgrains meant for distribution or subsidy to the poor and marked them as distributed, but didn't distribute anything. You guessed the rest. They sold it for fun and profit. And not once, not twice, not ten times, not a hundred times. We are talking of – pay attention – from 2002 to 2010 (I assume they stopped after coming to light). Right through ruling party changes and all. Mother of scams. Like I said. lot of money. Heck, lot of people. As of now, there are 63 FIRs against 6,000/- accused. We are going to need a new prison. Dang, just as international indexes were showing that India had a lower prison population than most countries in the world….
Black Money Scam
Black money of Indian nationals in foreign banks has been pegged by the BJP as standing at 70 lakh crore. And you thought the one upsmanship was done with the foodgrains scam. This one is self-explanatory. Undeclared income. Foreign bank. Tax evasion. Possibly criminal sources (likely). Not much to say – the amount speaks for itself.
SRA Scam
The BJP seems to have found another one with the SRA housing scheme. Stuff like SRA projects worth 50,000 crore being selectively allocated to builders including six benami (fake) companies. 55.27 sq.ft. land handed over with a paid up capital of 15 lakh rupees. Stuff like Aakruti City Limited getting in-principle approval for 45 lakh sq ft land at Sion some of which actually belongs to the Union Government, salt pan land and land covered with mangroves. Your by now routine, garden variety unprincipled greed.
My son wants me, so I've gotta take a break. Will likely return to complete this, but didn't want to hold it back considering my crazy schedules. If you want to contribute to the scam collection, comment away. I'll come back and add it in.
There are plenty of other goodies – LIC housing finance scam, Yeddyurappa's gifting of land to his family, IPL, etc. Its open season on scams. Please do share them so I can add them here.
I leave you with the thought:
577673839 is an extremely rough number of approximately half our population and number of people in India. We may have more, just go with this for a bit as the number of our poor.
Read the numbers from the top (all numbers are in crores) – CWG (75,000) + 2G (1,71,000) + Adarsh (unknown) + Satyam (8,000) + Foodgrains (2,00,000) + Black money (70,00,000) + SRA (50,000) =  75,04,000 crores. This doesn't include scams not mentioned here (and there are many). This doesn't include scam mentioned here with unknown cost – Adarsh.
57,76,73,839 is less than 58 crore people. Want to fill the divide between rich and poor? Do the math.
This kind of money would be left over after taking India OUT of both the poverty and malnourishment lists.
We could have all the freaking toilets we still lack 63 years after independence.
We could pay off those farmer's loans and start a lifetime free seed scheme on the interest alone.
And here we are announcing Rs.1,000/- compensations for the victims of the fire in Bandra to people who have lost absolutely everything they had.
I feel like doing an Egypt right here.