Medha Patkar has filed a complaint with the Election Commission. The address tag used to identify EVM machines for one of the machines in her constituency was found on the road last evening.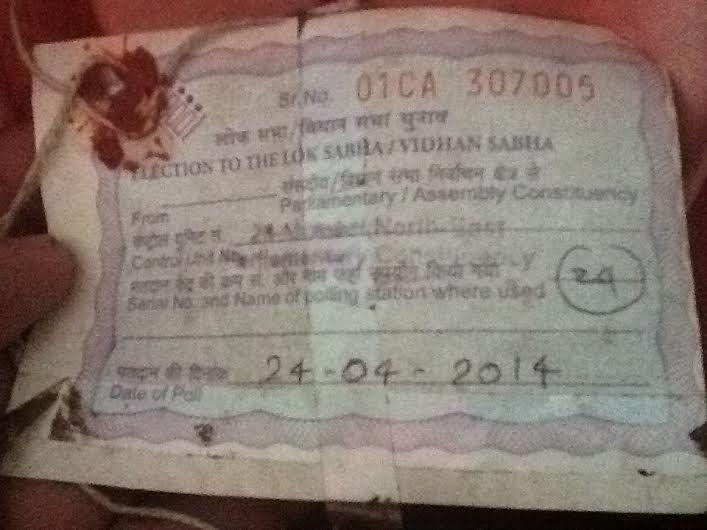 This raises the possibility of EVM tampering.
After all, Subramanian Swamy, BJP's resident expert on EVM tampering has declared that EVM fraud has happened in these elections: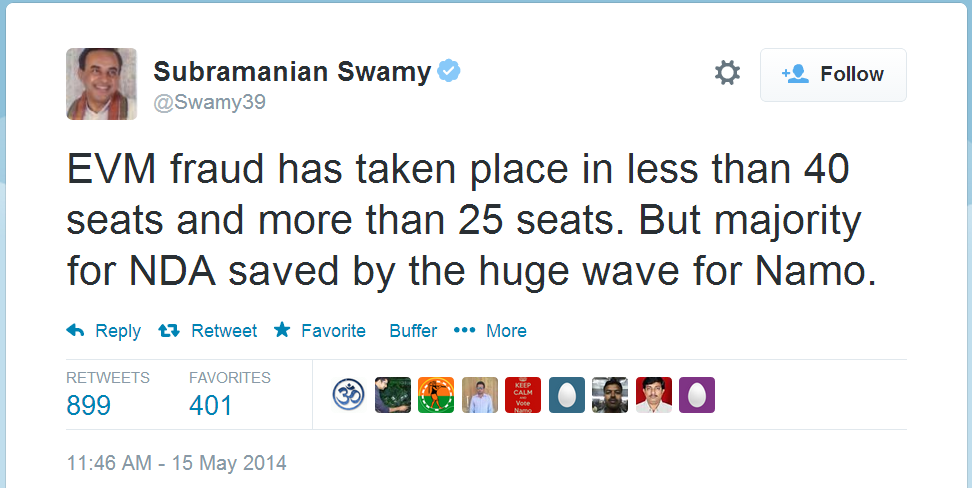 In the year 2000, Swamy had alleged that the widespread use of EVMs was a part of the RSS plan and provided some numbers to prove his allegation:
Electronic Voting Machines (EVMs) will be used in all the constituencies. Perhaps it is then easier to rig the outcome. After all, in the 1999 general elections, the BJP and its allies won 34 out of the 45 Lok Sabha constituencies which had EVMs. On that ratio, the NDA should have won 405 se ats of the 544 Lok Sabha constituencies and not 292. EVMs have to be programmed by an engineer to tabulate the votes in its memory. It can easily be programmed to transfer votes of one candidate to another, or one party to another. The EVMs are entirely unsafeguarded today. I suspect it was rigged in the 1999 general elections.
Considering that he has joined the BJP now, I assume he isn't accusing the BJP this time around. Nor do we have any control group not using EVMs. However, considering the blatant manipulation of every aspect of the election so far, Medha Patkar's complaint does not seem to be unfounded.
A day after P. Sainath said rather bluntly that media has participated in this election as a comment on reporting bias, Rajdeep Sardesai asked the AAP spokes person if this was AAP being a "sore loser". So one wonders if there is actually any concern about free and fair elections among the media or must this election be considered one without scrutiny for some aspects, or rather, a side.
Note: The Subramanian Swamy example is used mostly to shut up BJP trolls, who are rather keen on claiming victim roles, even when all indications show them sabotaging the process most often.
(Visited 542 times, 1 visits today)